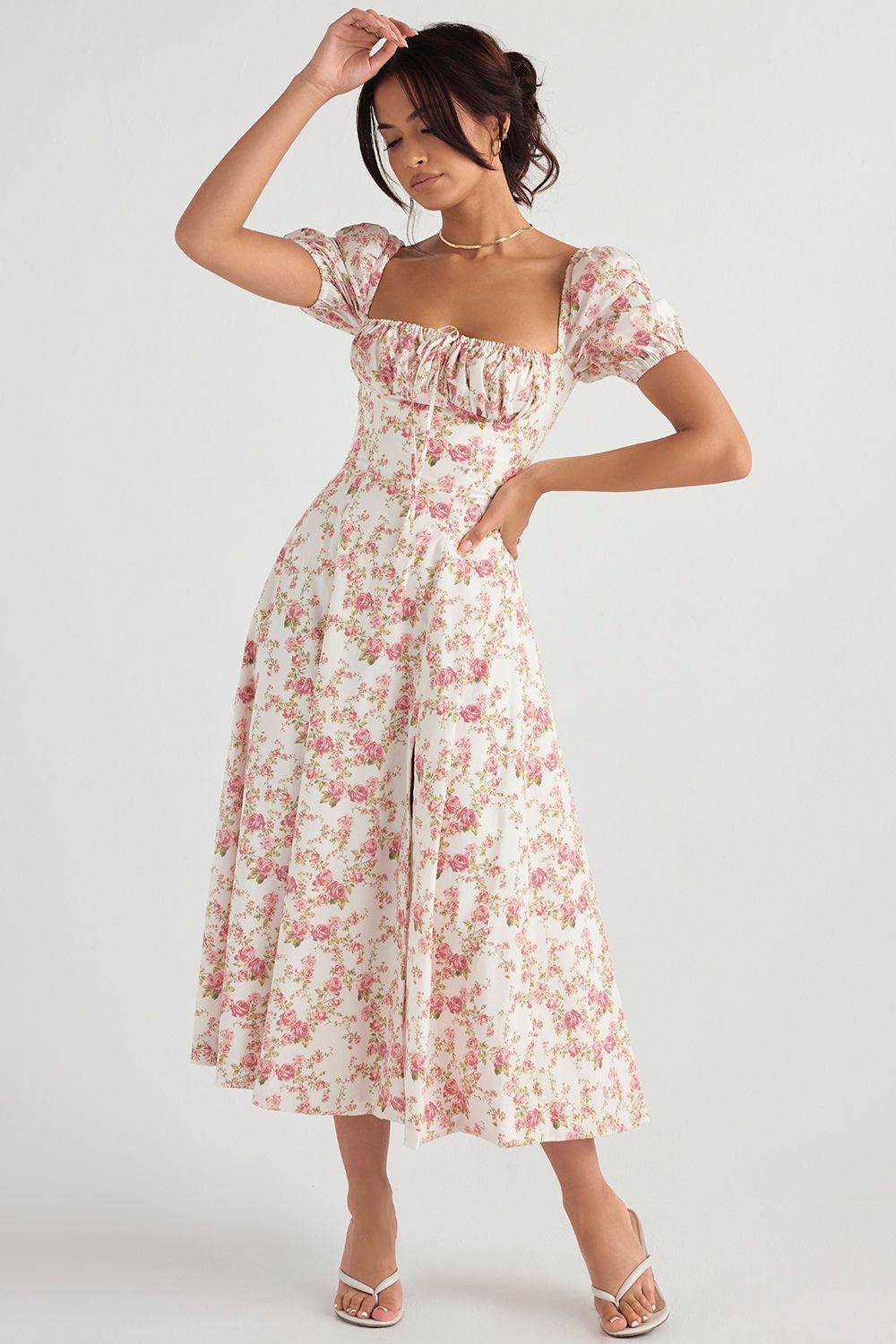 Traveling Girls Love These Dresses From House of CB
If you slip into one of House of CB's flirty ultra-feminine dresses with a stunning corseted design, you'll look like you just stepped out of a fashion magazine shoot. The London label is renowned for its beautiful and eye-catching day and evening wear.
Related: 10 House Of CB Outfits Perfect For A Night Out
Some of their bestselling dresses are fashioned from a satin-like fabric and have a corset bodice that will adorably cling to your curves. You would assume House of CB only outfits for fancy events, but Instagram travelers have shown that their dresses are perfect for sightseeing. Here are some of the most flattering and functional pieces of travel attire.
8/8

Tallulah Rose Print Puff Sleeve Midi Sundress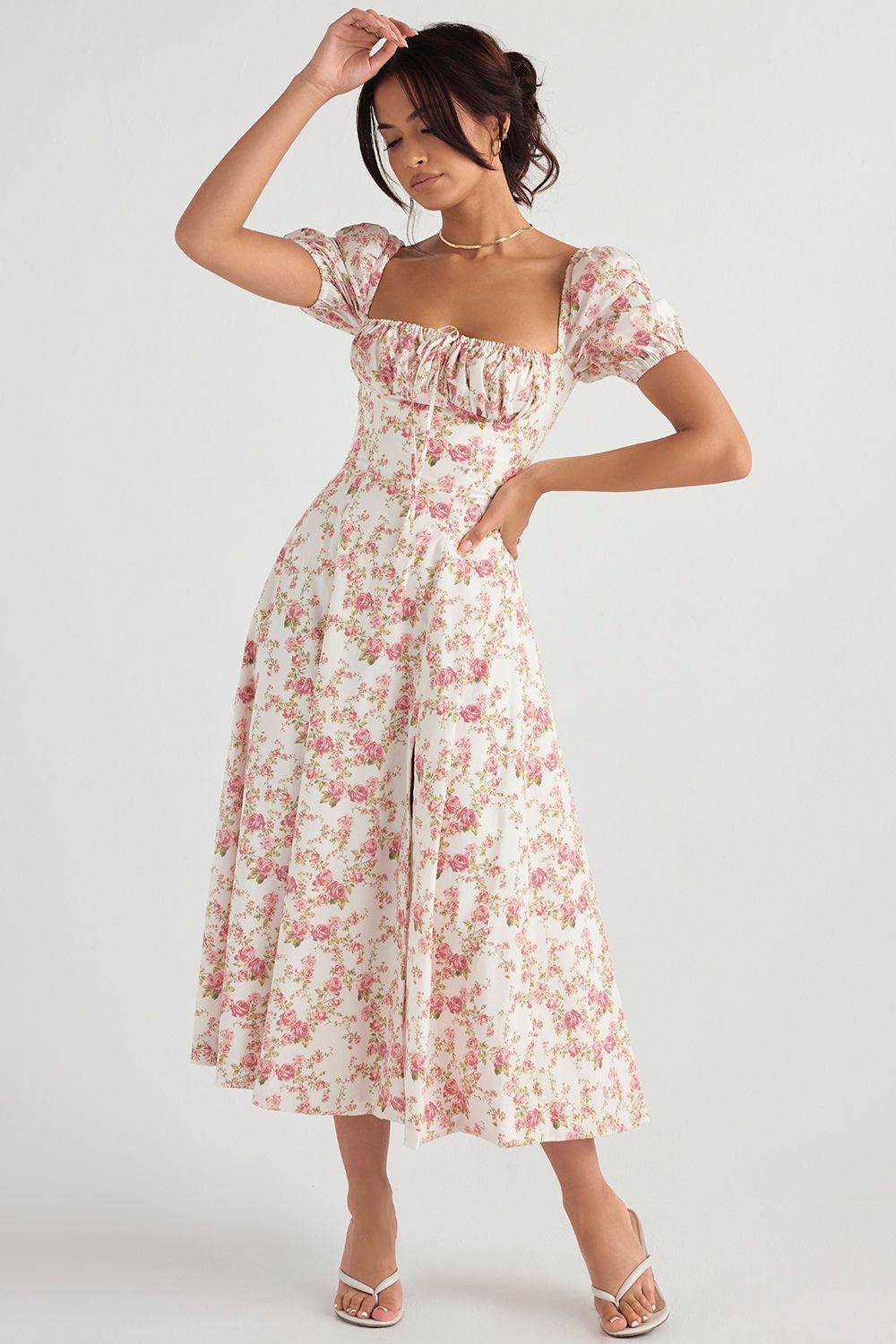 'Tallulah's clean and refreshing design has us daydreaming of summer barbecues and vacations. It has a charming rose print and is made from a stretch cotton poplin, which gives it a light and airy feel. The softly formed cups are lined for comfort, and the bodice has corsetry boning to the front, back, and sides for a tight hourglass look. The side thigh split reveals just a glimpse of your thigh as you walk, and the lovely puff sleeves contribute to the dress's carefree, floating feel. Girls who enjoy traveling will find "Tallulah" ideal because it allows them to be fashionable when visiting a coastal city or a local farmer's market. Complete this look with a pair of flat sandals, and get out and about.
7/8

Christina Red Mini Dress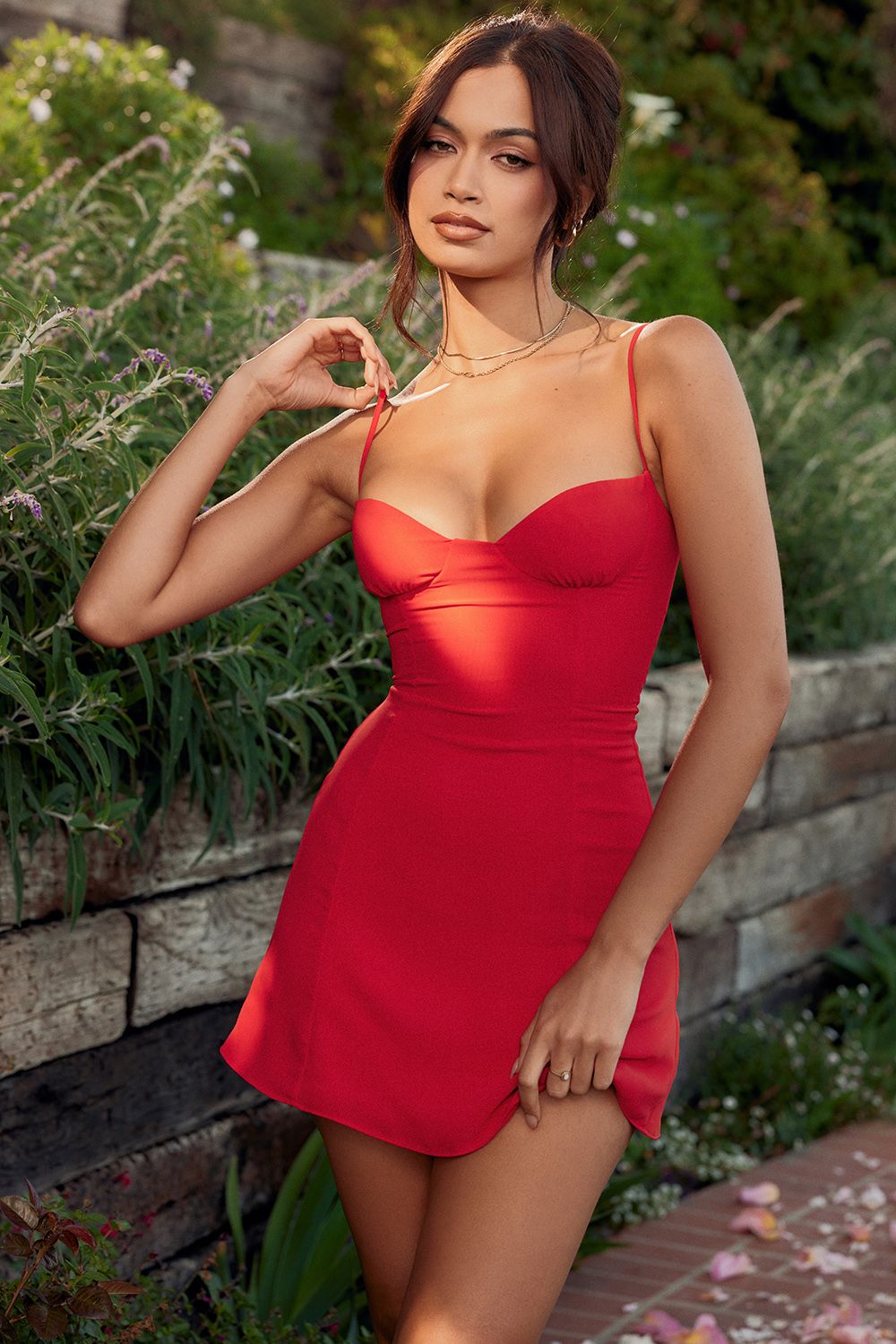 Enjoy the Summer of your dreams in this Christiana dress made from a light georgette fabric in a gorgeous red tone, and it has supportive cups and a flowy hem that will show off your tanned Summer legs. There's a convenient zipper at the back for putting it on, and it's lined all the way through for your comfort. This cute little number is perfect for champagne bars, cocktail hours with the gals, or a romantic evening during a summer getaway with your significant other. Wear it with a pair of strappy shoes and a little shoulder bag.
6/8

Cornelia Blush Midi Sun Dress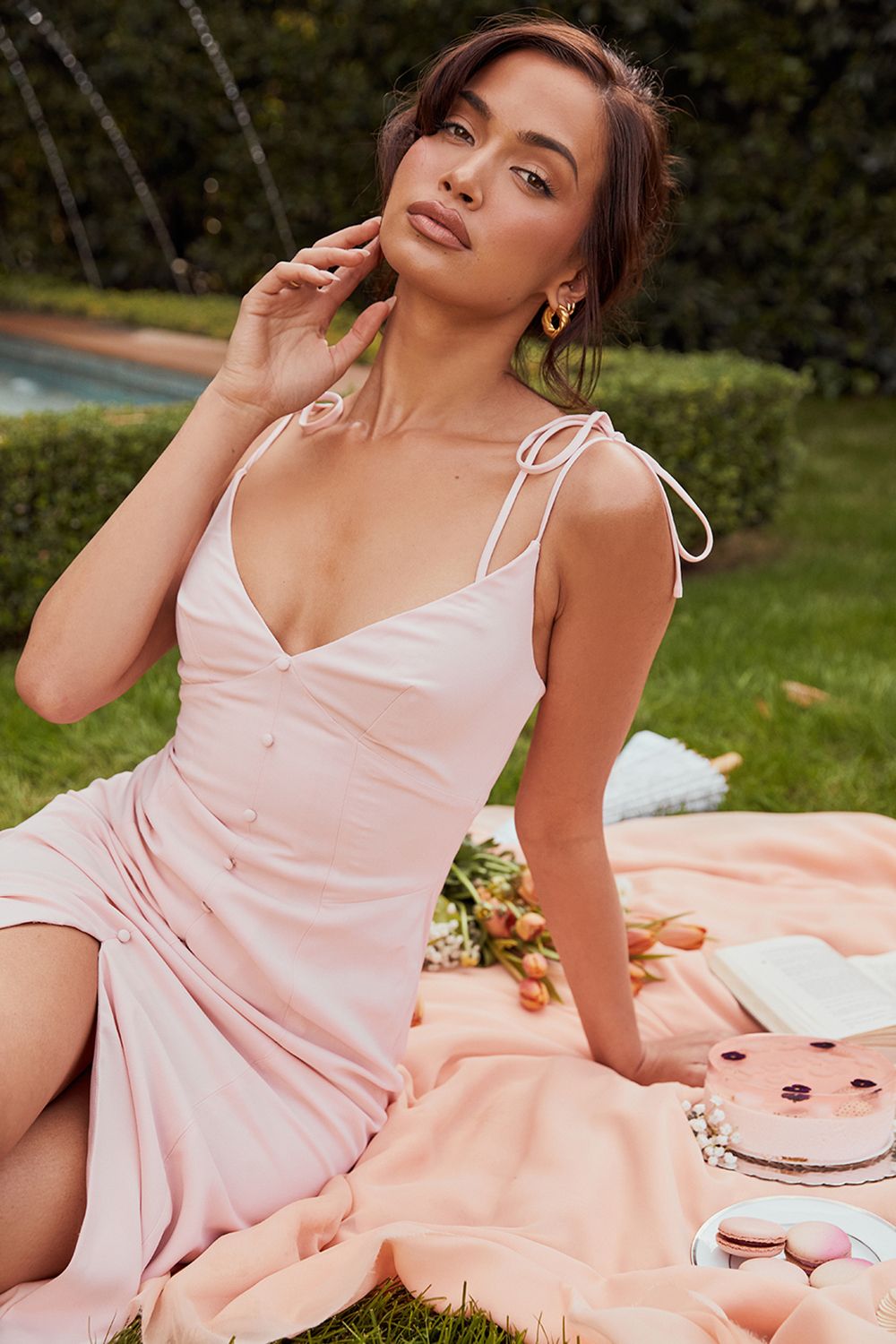 The 'Cornelia' midi dress is a vision of femininity, thanks to its ruffled skirt and tie-shoulder straps. It features a structured bust and a plunging neckline, and it's made of a crepe that's both comfortable and easy to move in—short buttons on the front stop just above the thigh. The convenient zip closure at the back makes it simple to put on, and the soft lining makes it pleasant to wear. Wear this dress with a pair of kitten heels to a garden party, then slip on some white sneakers for a day of sightseeing in the city.
5/8

Justina Wine Floral Wrap Dress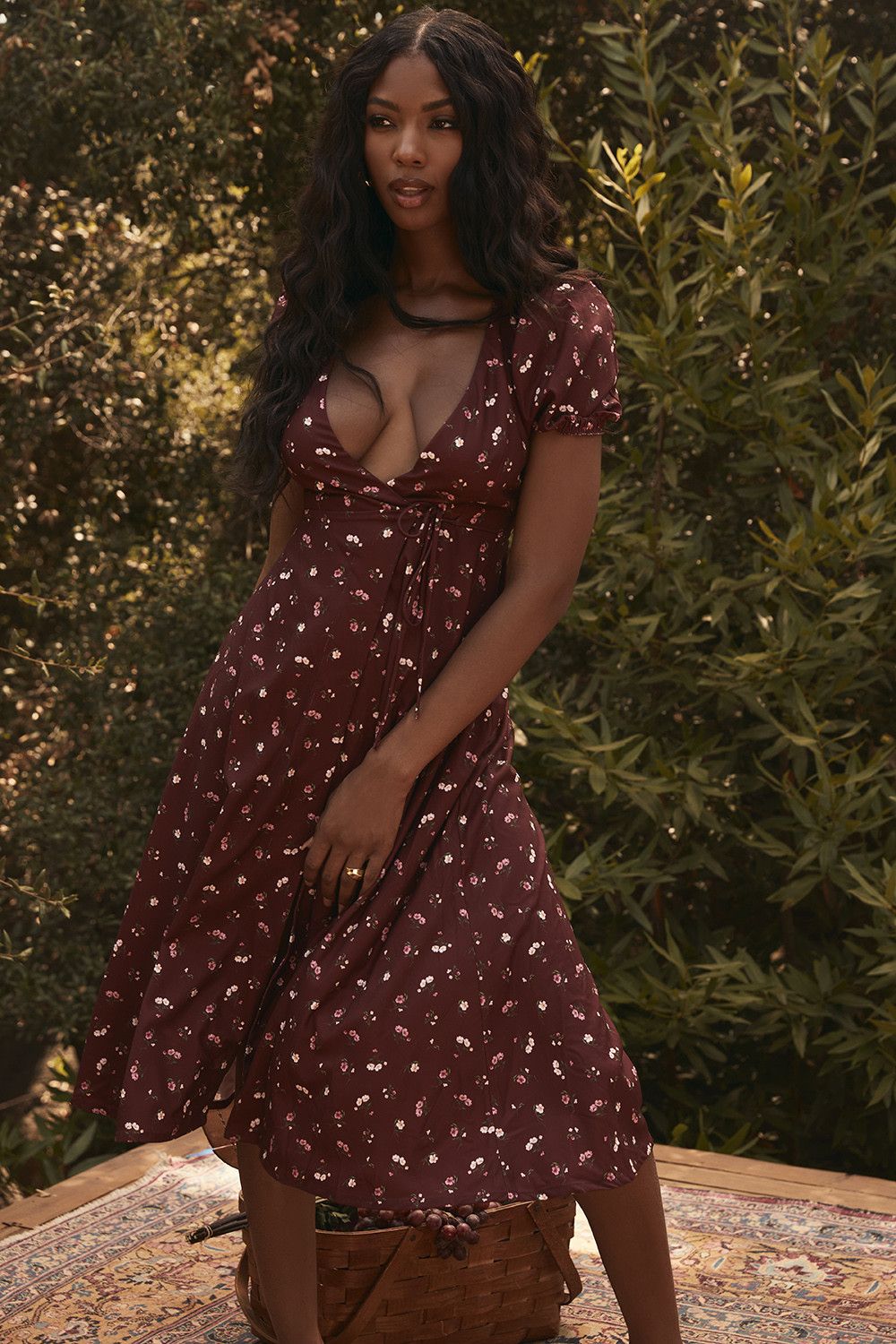 The floral print of this wrap dress is ideal for the autumn season. 'Justina,' fashioned from hefty crepe, with a figure-flattering wrap style, puffy sleeves, and a skirt that opens seductively with movement. The wrap is fully lined for a comfortable fit and works well with any breast size. Pair with leather boots during the day and elegant sandals for the evening for your autumn vacation.
4/8

Princess Ivory Georgette Mini Dress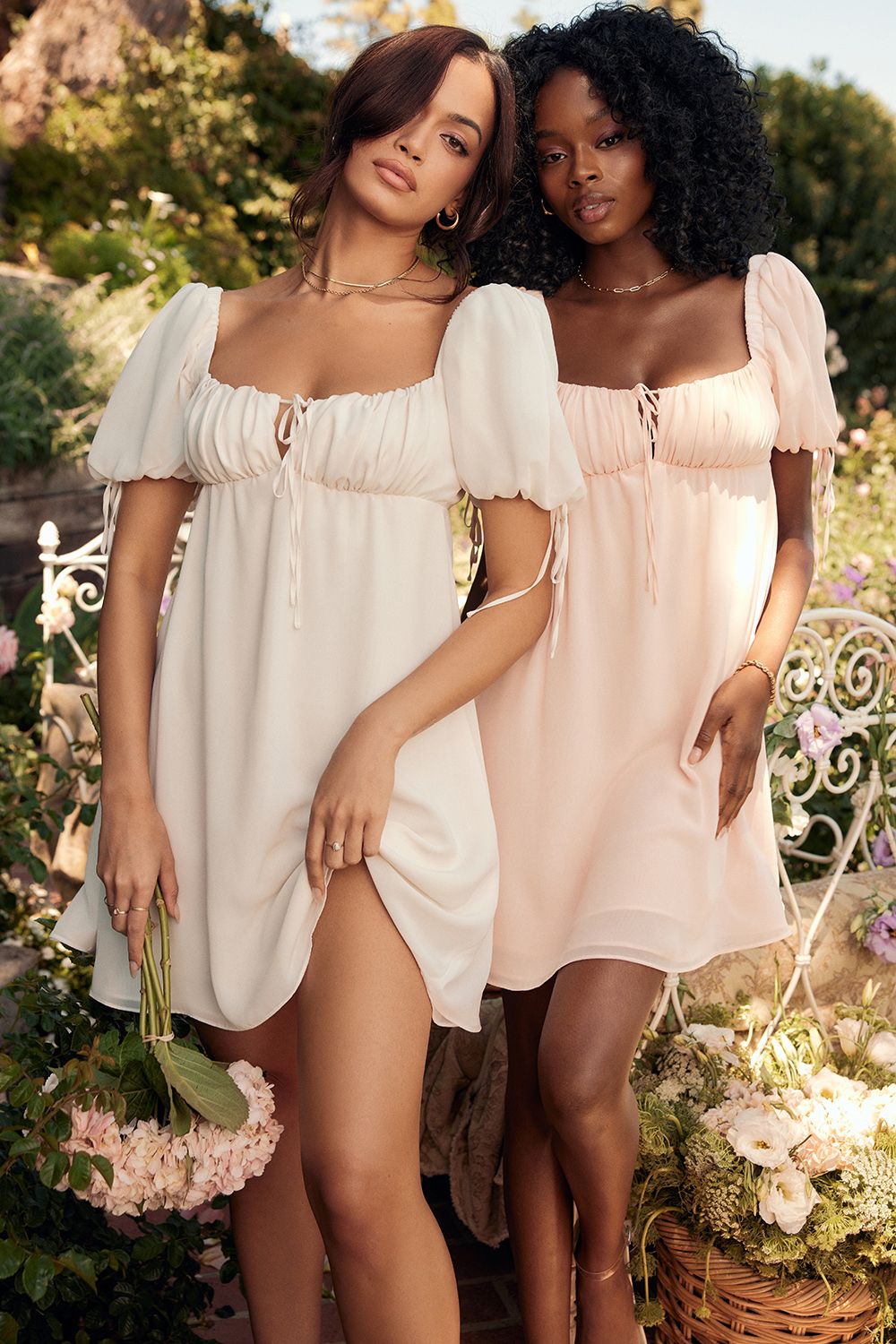 The "Princess" is a short, lovely mini dress with a gathered bust and an Empire silhouette. It has a very girly swing cut and comes in a gorgeous white color, making it ideal for warm days. This design is evident with feminine touches like puffy sleeves and a shorter length, and it's fully lined for comfort and zips up the back for convenience. Pair them with a straw bag and House of CB 'Lucent' mules, and enjoy a picnic while on vacation.
3/8

Carina Yellow Floral Bustier Midi Dress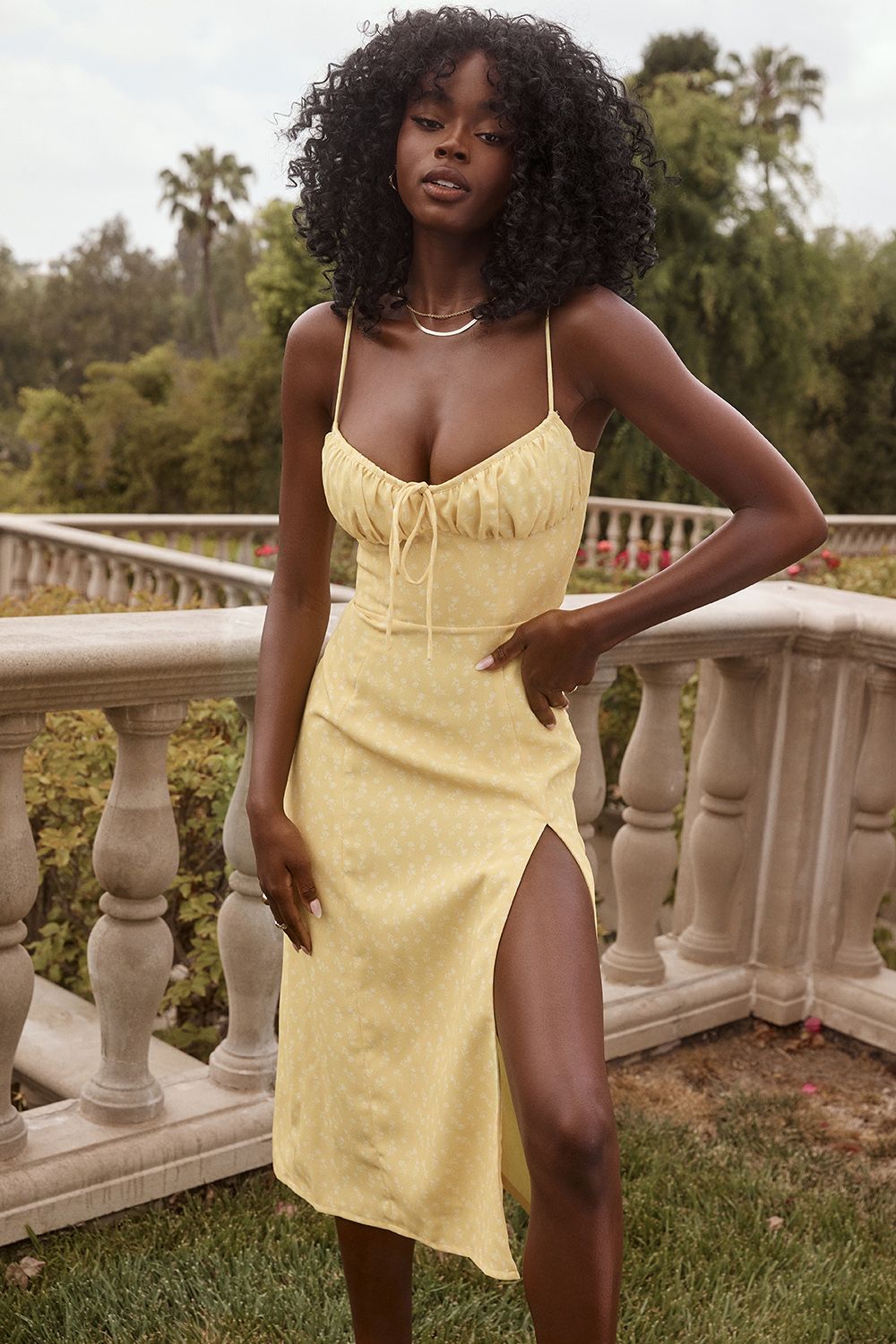 Carina is the epitome of femininity and an excellent choice for warm-weather attire. The dress, tailored from a substantial fabric with a lovely drape and a cheery flower pattern in sunny yellow, has a gathered bust secured with a drawstring and a side split that adds a dash of sensuality. Pair it with neutral- or kitten-heeled thong sandals for a sophisticated look perfect for daytime lunches and events.
Related: Emily Ratajkowski Vacation Photos Prove No One On Earth Travels Like Her
2/8

Hope Blue Floral Bardot Midi Sundress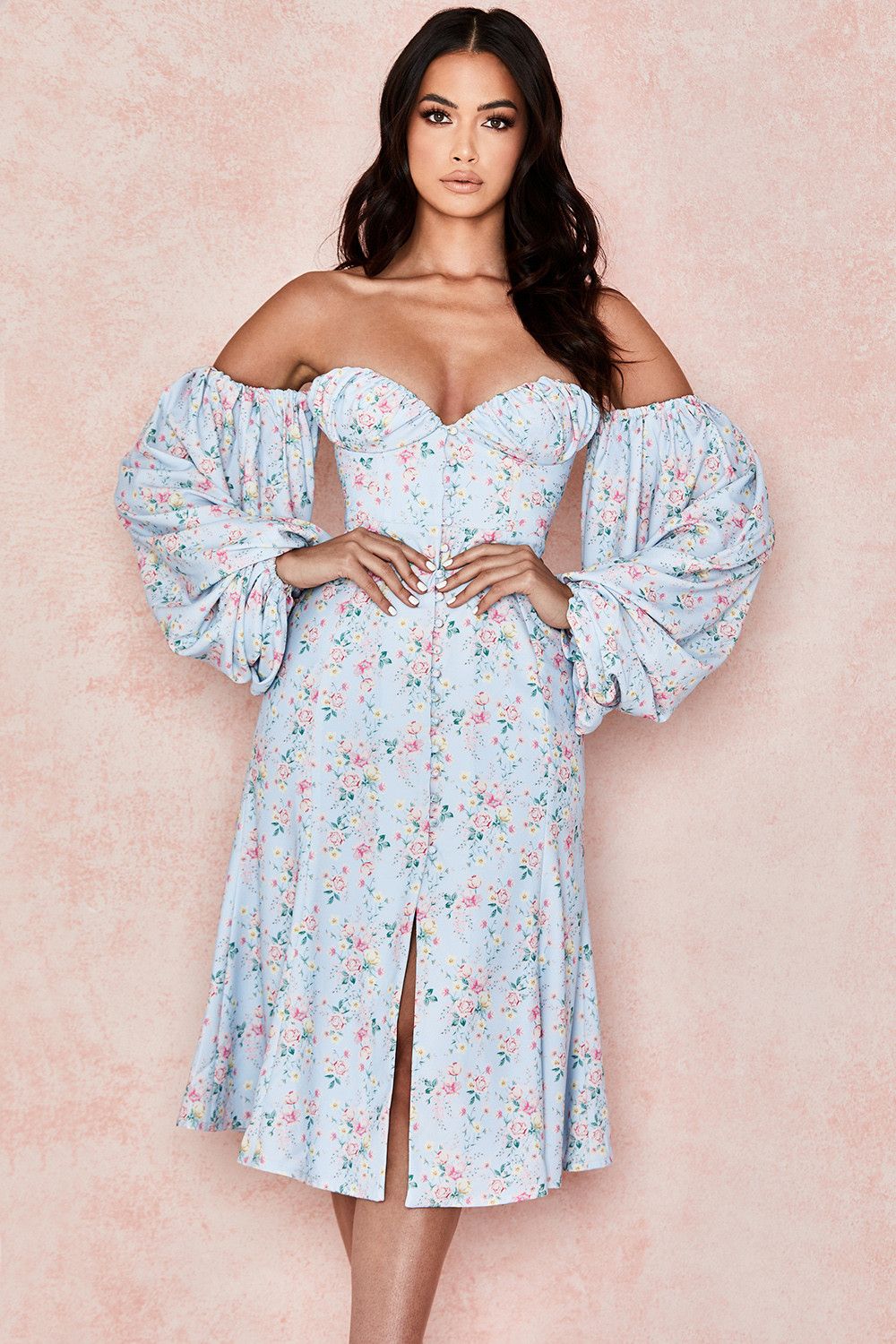 The corseted "Hope" dress is the perfect Summer dress for you because it gives off an air of serious charm without suffocating you. This dress is a showstopper because of its figure-sculpting stretch-light crepe fabric. Elegant balloon sleeves are positioned seductively off the shoulder on Hope. The skirt is ballooned at the bottom and has great buttons made from the same material that makes up the skirt itself. The split in the dress allows for a glimpse of the leg as you stroll. This outfit is ideal for leisurely exploring on a summer or relaxing vacation.
1/8

Aria Blue Floral Mini Sundress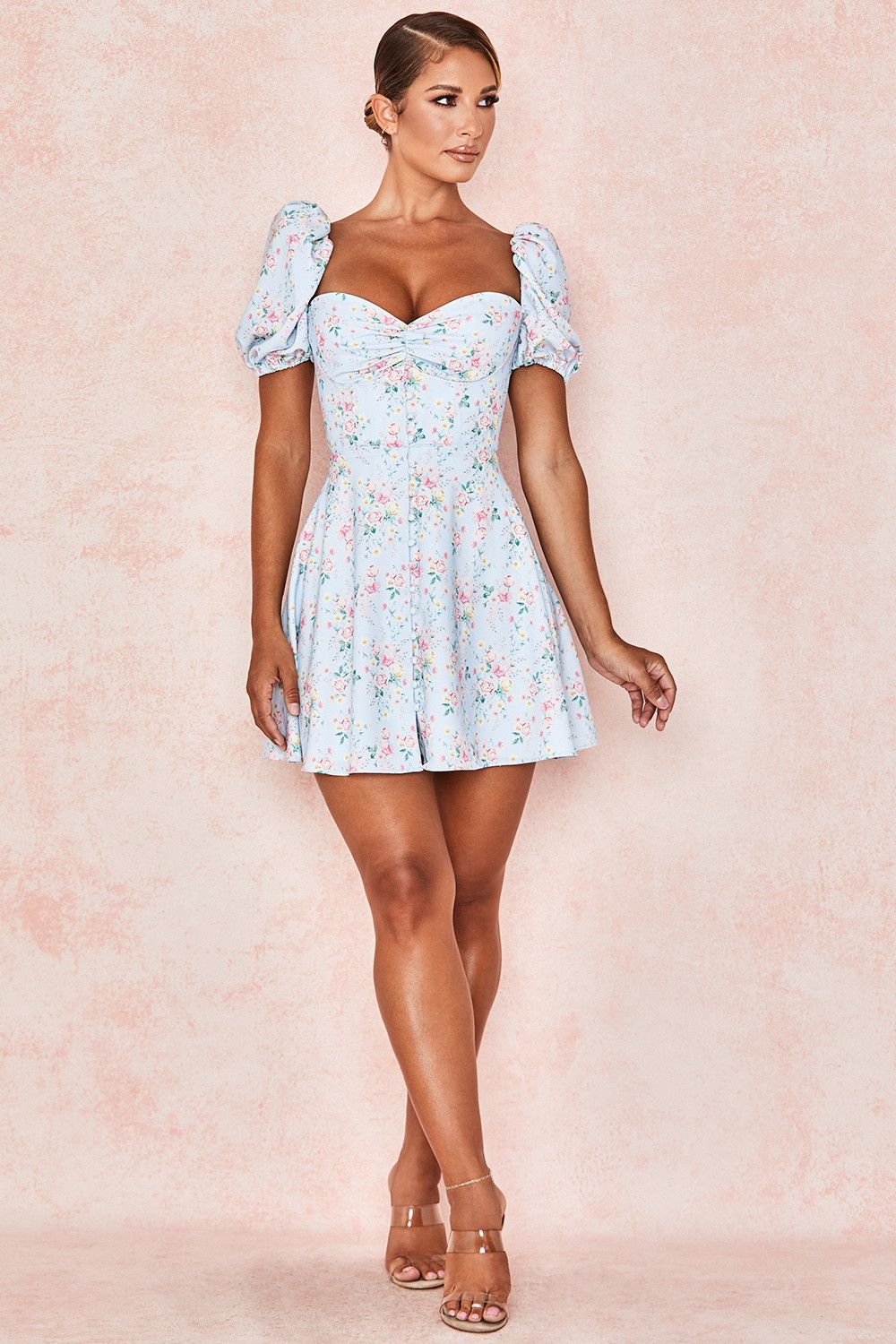 Excellent for the Summer 'Aria' is a very feminine fit-and-flare skater. The front, back, and sides of the boned bodice provide fantastic cinching; we adore the feminine puff sleeves, and the gathered bust is softly lined for wearability. The gathers make the figure look smaller or larger, depending on your preference. The length of the skirt is ideal for warm summer days, and it flatters the wearer immensely. Wear 'Aria' with kitten heels and a sun hat when exploring the local markets on a beautiful day while on vacation.