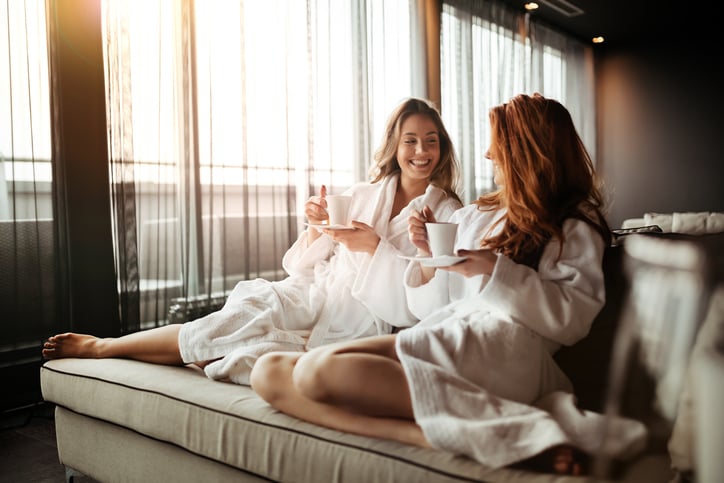 I Used to Love Vacation Rentals. Here's Why I Switched to Hotels for Short Trips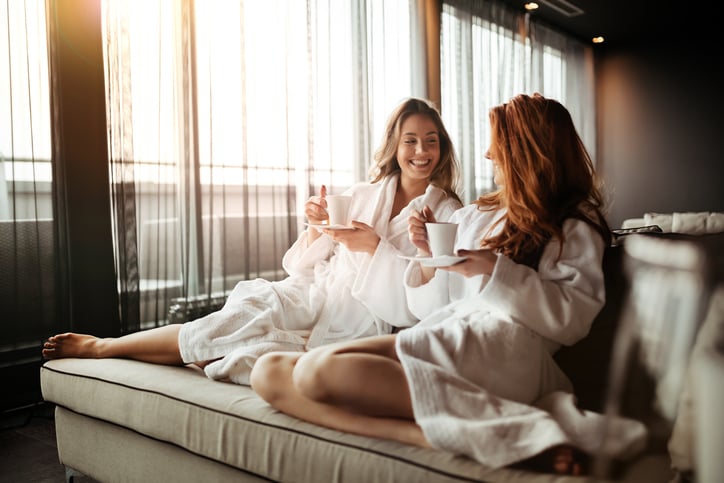 Rising prices, inconvenience, and not living up to expectations have soured me on vacation rentals.
---
Key points
Hotels and vacation rentals are two popular types of travel accommodations.
On shorter trips, hotels have several advantages.
I've found that hotels are more convenient and have more accurate listings, with similar prices.
---
When I was younger, vacation rentals were my favorite places to stay while traveling. I was a huge fan of Airbnb, in particular, and I hardly ever booked hotels.
I still think that vacation rentals are a good choice for longer trips, such as anything lasting more than seven to 10 days. But they've lost a lot of their luster for me, and I've found myself staying at hotels on more and more trips lately. Here's why.
Rising rates and fees galore
One of the big advantages vacation rentals used to have over hotels was their prices. You could often save hundreds of dollars with a vacation rental while getting comparable or even better accommodations.
Discover: This card has one of the longest intro 0% interest periods around
More: Consolidate debt with one of these top-rated balance transfer credit cards
But all good things come to an end, and the days when Airbnb was every budget traveler's dream are over. Hosts have raised their prices significantly over the years — from 2020 to 2021 alone, the average daily rate went up by nearly 25%, according to AllTheRooms.
Even when you find a place that looks reasonably priced, there are also those ever-annoying fees. Average service fees on Airbnb were 14% in 2021, and many rentals also have expensive cleaning fees. At this point, vacation rentals often cost as much or more as hotels. True bargains are hard to find, unless you're open to renting a room in a shared home.
If you like to use travel credit cards to save money, it also tends to be easier to do this with hotels. There are plenty of popular credit cards with rewards you can redeem for hotel stays. You won't find nearly as many with rewards you can use for vacation rentals.
The convenience factor
Hotels usually make it easy to book a room, check in, and check out, all of which make traveling go more smoothly. Vacation rentals, on the other hand, can be hit or miss. There are a lot of inconveniences that may come up with them, including:
You find a place that looks great and send a booking request, only for the owner to inform you that it's unavailable.
You need to coordinate your arrival and departure with an unresponsive owner.
The rental could be hard to find or difficult to access, like if there's no elevator and you're stuck lugging several bags up the stairs.
It could have an inflexible cancellation policy, a common vacation rental trap.
Most hotels also have housekeeping, so you don't need to worry about taking out the trash or making the bed. In vacation rentals, you normally need to handle things like that yourself.
On shorter trips, you probably won't want to cook much, and this is another area where hotels are the more convenient option. Many of them provide a free breakfast, have an on-site restaurant, and offer room service. You'll likely have at least some dining options at a hotel and won't need to go out every time you want to grab a bite.
What you see is not what you get
Probably my largest source of frustration with vacation rentals is deceptive listings, and there are a lot of them out there. For example, I once booked an Airbnb with a slew of problems. What was listed as a queen bed turned out to be two twin beds shoved together. The internet was shared with other apartments and comically slow. The place was full of flies, and the neighbor's dog barked all night. I had to cancel after the first day.
Here's the kicker — it had great reviews! None of the previous guests gave any warning about these issues. And this is just one of several experiences I've had with disappointing vacation rentals.
Things can go wrong at hotels, too, but they at least tend to provide an accurate description of what you're getting. And if there's a problem, I've found it's much easier to deal with a hotel than a vacation rental. There are managers on-site you can talk to, you can get moved to a different room if necessary, and you may get something comped for your troubles.
When things go wrong at a vacation rental, it can be a total disaster. If you can't work it out with the host, you need to call the rental platform. And even if you're able to cancel and get your money back, that also means you'll need to leave ASAP and find somewhere else to stay.
Vacation rental backlash
Short-term rental platforms are controversial. Residents often don't like them because hosts buy places and turn them into nightly rentals, severely reducing available homes and affecting housing affordability for the people who actually live in the area. There may also be frustrated neighbors who have had to hear previous guests partying at all hours of the night.
With the negative reputation surrounding short-term rentals, it can feel a bit like poking a hornet's nest when you rent one. At an apartment I rented recently, the host left instructions not to tell the building's security guards you were renting through Airbnb. Apparently, security was fed up with Airbnb renters making too much noise.
It's definitely stressful to feel like you need to be secretive about how you booked a place. While this isn't an issue at all vacation rentals, it is at some, and it's hard to find out whether it will be a problem before you book.
I'm not against vacation rentals, as I still think they have their uses. They're great if you have a large group or for long stays where you don't want to be cooped up in a hotel for over a week. But on shorter trips, I've found hotels to be the much better option.
Top credit card wipes out interest until 2024
If you have credit card debt, transferring it to this top balance transfer card secures you a 0% intro APR for up to 21 months! Plus, you'll pay no annual fee. Those are just a few reasons why our experts rate this card as a top pick to help get control of your debt. Read our full review for free and apply in just 2 minutes.