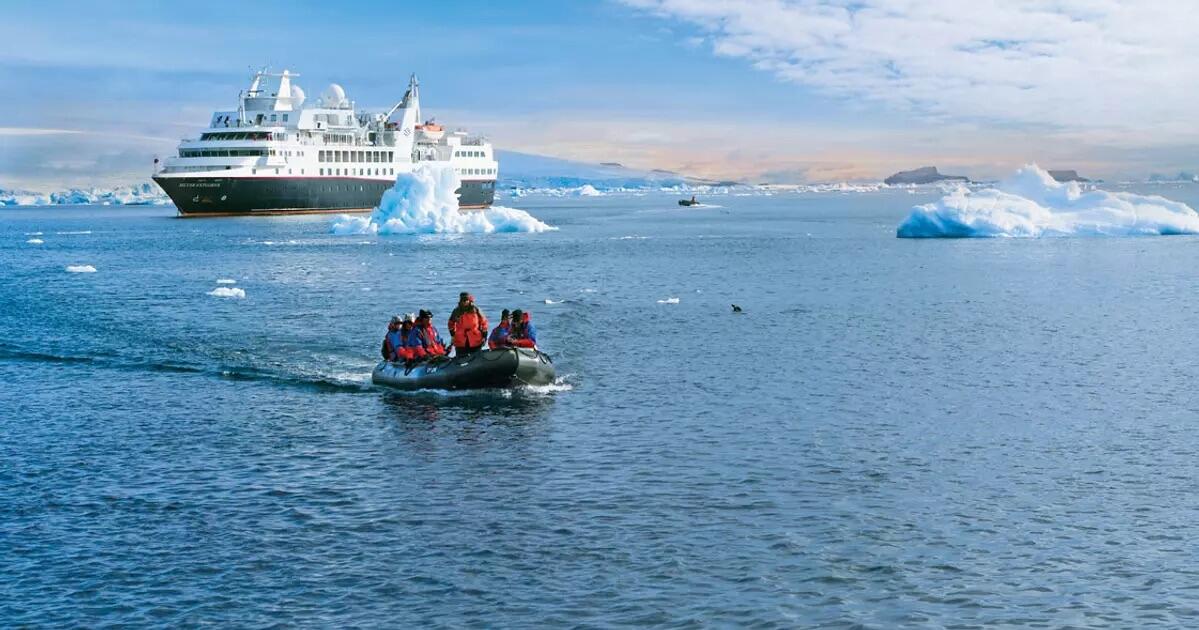 Former Crystal cruise ship bought by SilverSea
The cruise ship the Crystal Endeavor, previously owned by ultra-luxury cruise line, Genting's Crystal Cruises, will now be operated under Royal Caribbean International's luxury Silversea brand.
The cruise line Silverseas was purchased by Royal Caribbean International in 2018 through 2020, and has since acquired the former Crystal Cruises ship the Crystal Endeavor. This ship was classified as an expedition vessel with its former cruise line, Genting's Crystal Cruises. Since acquiring the ship, Royal Caribbean has filed patents this week with the United States Patent and Trademark Office, in order to rename and market the vessel.
Since being purchased, the Silverseas Cruise Line has been keep afloat by the financial support from its now parent company, Royal Caribbean International. Silverseas had previously been active in the cruise expedition market. Crystal Endeavor is similar in size to a mega-yacht, rather than a traditional ocean cruise liner.
The expedition cruise industry is continuing to be one of the fastest growing areas within the cruise industry as a whole. More than 20 vessels in this category were released by various cruise lines, including Viking Cruises, in 2020, 2021, and this year. Many of these expedition class ships take guests to regions of the world such as the arctic, and other polar regions.
Silverseas has been a large part of this growing trend in expedition cruising. Currently, Silverseas operates four ships by the names of, Silver Wind, Silver Cloud, Silver Explorer, and Silver Origin. With the addition of the former Crystal Endeavor, this will make five ships in Royal Caribbean International's luxury expedition brand. The former Crystal Endeavor is currently set to be renamed as Silver Endeavor. With these five ships, Silverseas is now one of the largest expedition cruise operators in the world.
Features of the former Crystal Endeavor, now Silver Endeavor
Silver Endeavor features onboard 18 zodiac boats, which are smaller vessels used to explore the remote regions of destinations that even the smaller mega-yacht like cruise ship cannot reach. Additionally, onboard there is a U-Boat Worx Cruise Submarine 7-300 that is capable of seating up to six passengers and a pilot, as well as 14 kayaks, and a ROV that can be used to explore areas below the ship.
(Silversea ship, similar in size to Silver Endeavor)
Crystal Endeavor was released with its cruise line, Genting's Crystal Cruises in 2021, and sailed its maiden cruise season in and around Iceland. Afterwards, the ship visited regions such as the Caribbean and Antarctica. The ship finished its final voyage with Crystal Cruises to Antarctica in February 2022. This was around the same time that the Genting's company was experiencing financial stress. After Antarctica, the ship sailed to Gibraltar, where it remains today.
It has not yet been released how much Silverseas paid for the former Crystal Endeavor. Previously, the total cost of the world's largest PC-6 ice-classesd mega-yacht was upwards of $195 million.
Currently, Silversea operates expedition cruises in and around destinations such as, Africa and Indian Ocean, American West Coast, Antarctica, Arctic and Greenland, Australia and New Zealand, Caribbean and Central America, Galápagos Islands, South America, and South Pacific Islands.
More about expedition cruising
Silversea Cruises says the following about its expedition cruises, "go aboard Silversea Expeditions to discover the ends of the earth and experience the rush of setting foot on the unknown and rarely explored."
According to Six Star Cruises, a luxury cruise line that features expedition cruises, an expedition cruise is, "much like traditional cruising, but with more emphasis placed on the experience ashore, excursions and ports of call – many of which are much more off-the-beaten-track than mainstream cruises."
"Discovering some of the world's most remote regions and getting up close to the breath-taking natural environments visited during an expedition cruise presents astounding experiences. Enjoy the unique flora and fauna of each destination, learning of the untouched territories with a team of experts to guide you. Expedition cruising is a taste of exploration and adventure like you've never known before," stated Six Star Cruises regarding expedition cruising.
Some cruise lines that offer expedition cruises