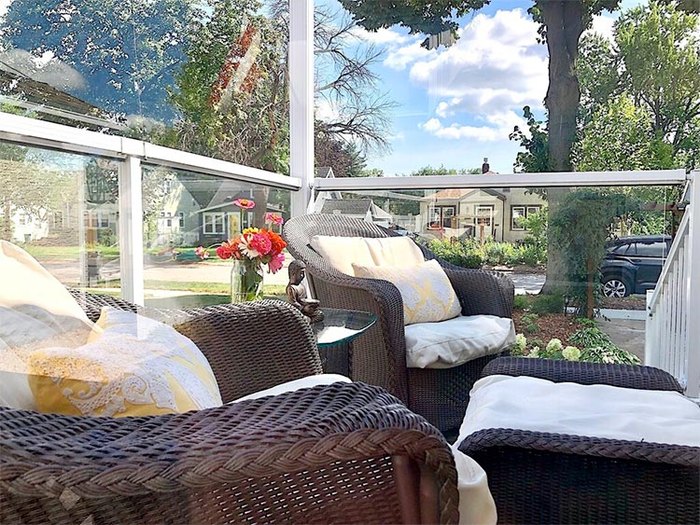 Best Places to Stay in Minnesota: 10 Perfect Vacation Rentals
Posted in Minnesota
Accommodation
December 06, 2022
If you haven't been to Minnesota, there is a whole lot more going on than frozen ponds and the Mall of America. Minnesota is known for its beautiful natural areas, including breathtaking lakes, natural forests, hiking trails, and the Mississippi River. What better way to explore Minnesota than planning a family vacation or romantic weekend in some of the finest cities in the state? Here are some of the best places to stay in Minnesota from the twin cities area of Minneapolis and Saint Paul to some charming small towns in MN.
Best Affordable Places to Stay in Minnesota
Going on a wonderful weekend getaway in Minnesota doesn't have to cost an arm and a leg. There are many lovely homes, lofts, apartments, condos, and even cabins for rent for under $100 a night.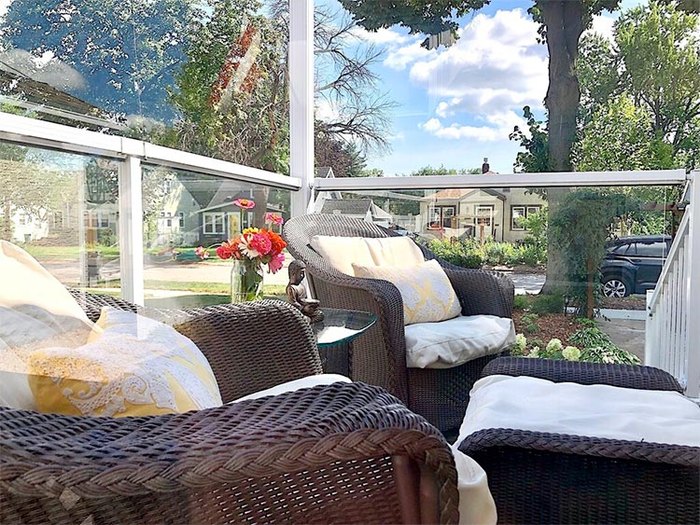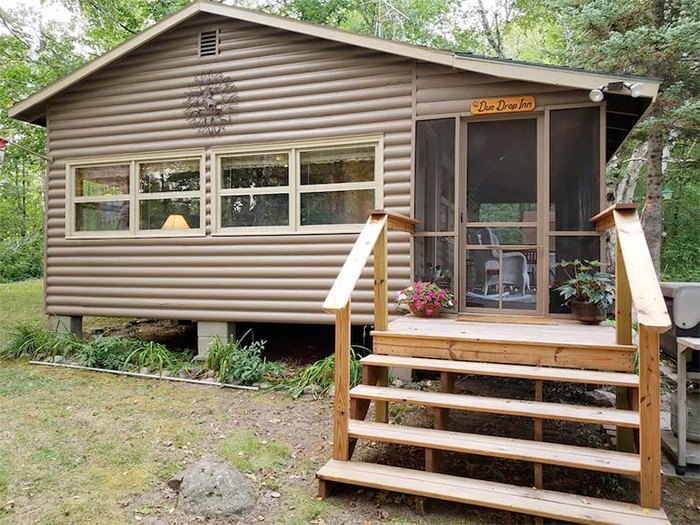 Best Places to Stay in Minnesota for Families
Minnesota is one of the most family-friendly states with charming cabin getaways, woodland lodges, waterslide hotels near the Mall of America, and beautiful homes on the lake. The only problem is deciding where to stay in Minnesota first.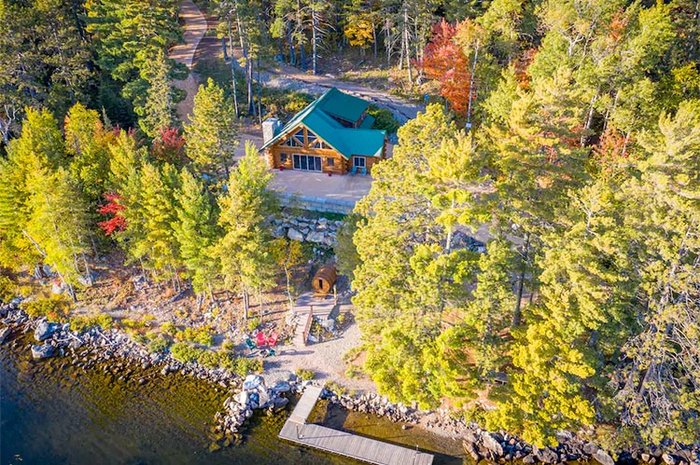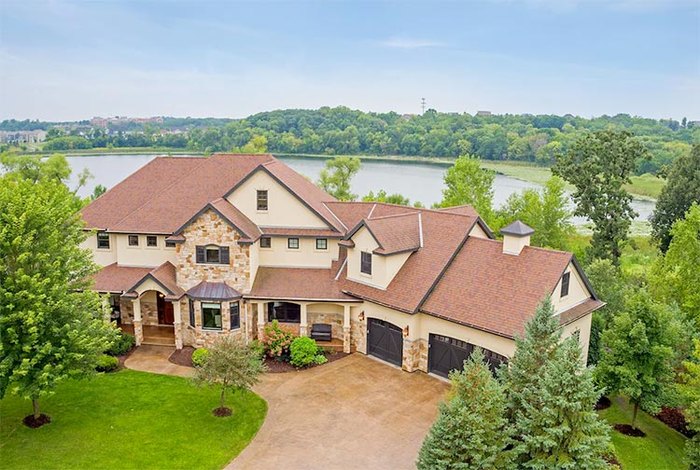 Best Romantic Places to Stay in Minnesota for Couples
There are numerous vacation rentals in Minnesota to choose from when you want a romantic weekend getaway with your special someone. Award-winning hotels, cottages on the lake, high-rise condos overlooking the city, and even a log cabin nestled deep in the Northwoods. If your idea of a romantic getaway is relaxing by an outdoor fire, soaking in a jacuzzi tub, going on a local brewery tour, or treating yourselves to a luxury resort with nightly massages, Minnesota has got you covered.
Best Places to Stay in Duluth
Duluth, Minnesota is the ultimate destination for enjoying Lake Superior views, and the relaxing ambiance of northern Minnesota. A sunset over the largest freshwater lake in the world is a magical experience for a romantic couple's stay. Or, spend time in the historic downtown Duluth Waterfront District while you enjoy unique shops and delightful restaurants.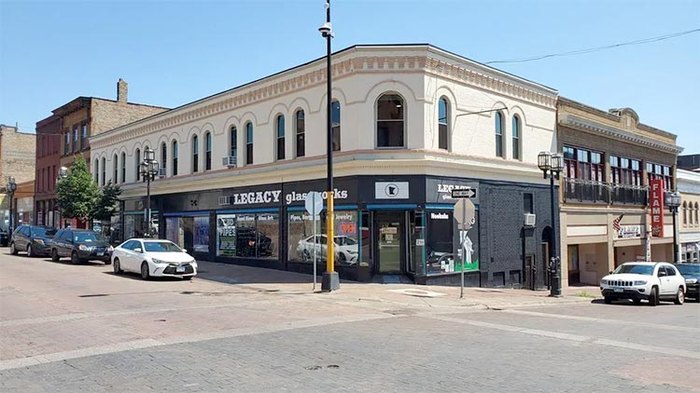 Best Places to Stay in Winona
Winona, Minnesota is a charming small town in Southern Minnesota. If you have never been to Bluff Country along the Mississippi River we have a treat for you. Perhaps the closest Minnesota gets to the mountains, the bluffs around the Mississippi River are beautiful and unique rock formations formed by glacial meltwater as it carved away the soft limestone bedrock.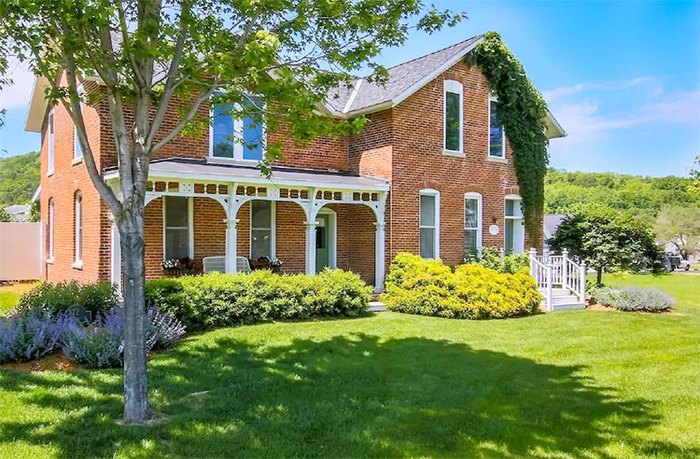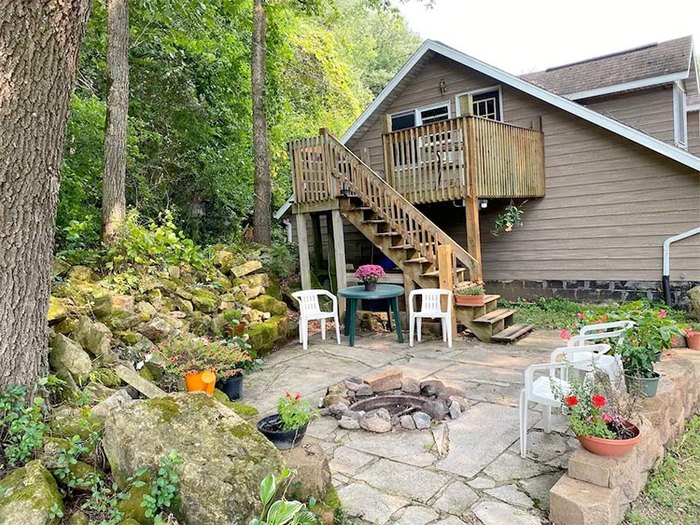 When looking for the best places to stay in Minnesota you really have a lot of unique options available to you. Whether you like woodsy cabins, exploring the many lakes and rivers, or having an upscale big-city experience in downtown Minneapolis or St. Paul, we hope one of these accommodations in Minnesota will inspire you to explore Minnesota.
Of course, we've barely scratched the surface when it comes to cool places in Minnesota to stay. For more unforgettable vacations in Minnesota check out this article.
Address: Due Drop Inn, Cass County, MN, USA
Address: The Liten Hus, Minneapolis, MN, USA
OnlyInYourState may earn compensation through affiliate links in this article.
More vacation rentals in Minnesota
November 27, 2022
Chris Muras
What are the best unique hotels in Minnesota?
There are many unique hotels throughout Minnesota from the boutique Hewing Hotel in Minneapolis to the outdoorsy Douglas Lodge in Itasca State Park or a Lutsen Mountain resort. Here is a list of a few of the best hotels in Minnesota for your next vacation:
1. Prothero's Post Resort: Angle Inlet, MN.
2. Hotel Crosby: Stillwater, MN.
3. Riverside Resort: Richmond, MN.
4. Elliot Park Hotel: Minneapolis, MN.
5. Hewing Hotel: Minneapolis, MN.
6. Endion Station Inn: Duluth, MN.
7. Carriage House Bed & Breakfast: Winona, MN.
8. Douglas Lodge: Itasca State Park, MN.
9. Grand View Lodge: Nisswa, MN.
10. The Inn at Shattuck: Faribault, MN
Where are the most unique getaways in Minnesota?
Minnesota is a great place to find unique getaways and hidden gems. Whether you're looking for a nature-filled retreat, a boutique hotel, or something more low-key, there are plenty of options to choose from. For those wanting to explore Minnesota's vibrant wildlife, the beautiful North Shore is the perfect place to start. With its lush forests, serene lakes, and majestic cliffs overlooking Lake Superior, this surreal landscape is an ideal setting for anyone looking for an adventure.
For something more relaxed, Grand Marais offers charming cabins near the peaceful shores of Lake Superior where you can watch ships pass by while enjoying some fresh-ground coffee, and perhaps some live music. And no trip to Minnesota is complete without visiting the Headwaters of the Mississippi River in Itasca State Park – providing visitors with a chance to stand at its source and experience the wonder of standing on one of the most iconic rivers in America.
Address: Due Drop Inn, Cass County, MN, USA
Address: The Liten Hus, Minneapolis, MN, USA
OnlyInYourState may earn compensation through affiliate links in this article.