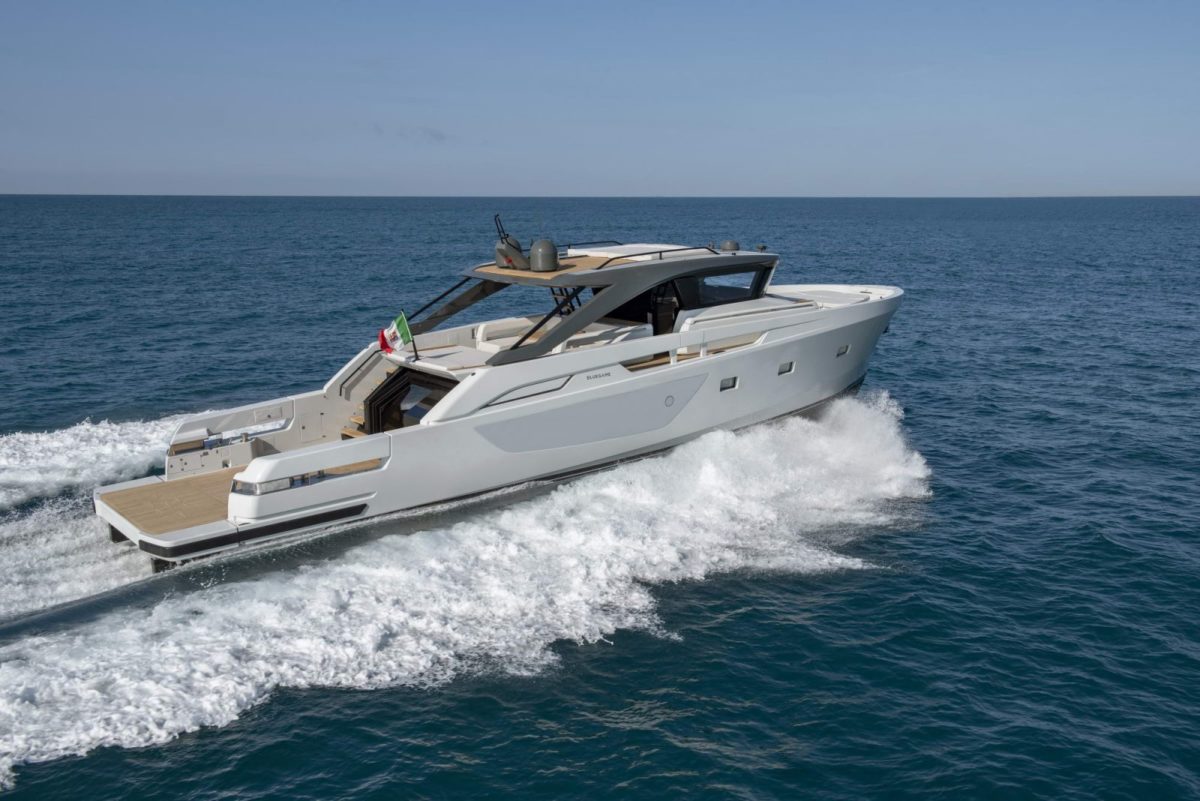 20 Best Boats Under $5 Million
With major boat shows all but canceled in 2020 due to Covid, the world's best boat manufacturers have been itching to get their newest designs in front of eager buyers and open water enthusiasts – and where better do so than Cannes? The Cannes Yachting Festival – which spans September 7-12 -features 450 motorboats and yachts up to 150 feet at the Vieux Port, with another 108 new launches in the sailing area, as well as 50 brokerage yachts, a 'Luxury Gallery' and a dedicated area for electric boats, multihulls, and sea-trials.
Much like Port Hercules during the F1, Cannes is no stranger to superyachts in the harbour or perched on the horizon. However, for the average man, who might not have pockets as deep as Abromovich – who owns the $800m MY Solaris anchored around the corner at Juan-les-Pins – there's an abundance of exciting options on show.
While the majority of attention will land on the likes of Benetti's 37m Motopanfilo and 40m Oasis 'Rebeca' we featured last month, Cantiere delle Marche's new Flexplorer 'Aurelia', and Mangusta's first 104REV, we thought we'd focus on boats for millionaires, not billionaires, and highlight some of the best boats under $5m. Versatile open spaces, minimal convertible decks, intuitive spaces, and expedition yachts, optimised for range, are all on-trend in 2021. Here's our pick of the motor yacht and sailing yacht releases you need to know – just in case you can spare a few million one day. Not a few hundred million.
---
---
The prices below are estimates based on direct conversions from Euro & US.
Bluegame BG72 – $5m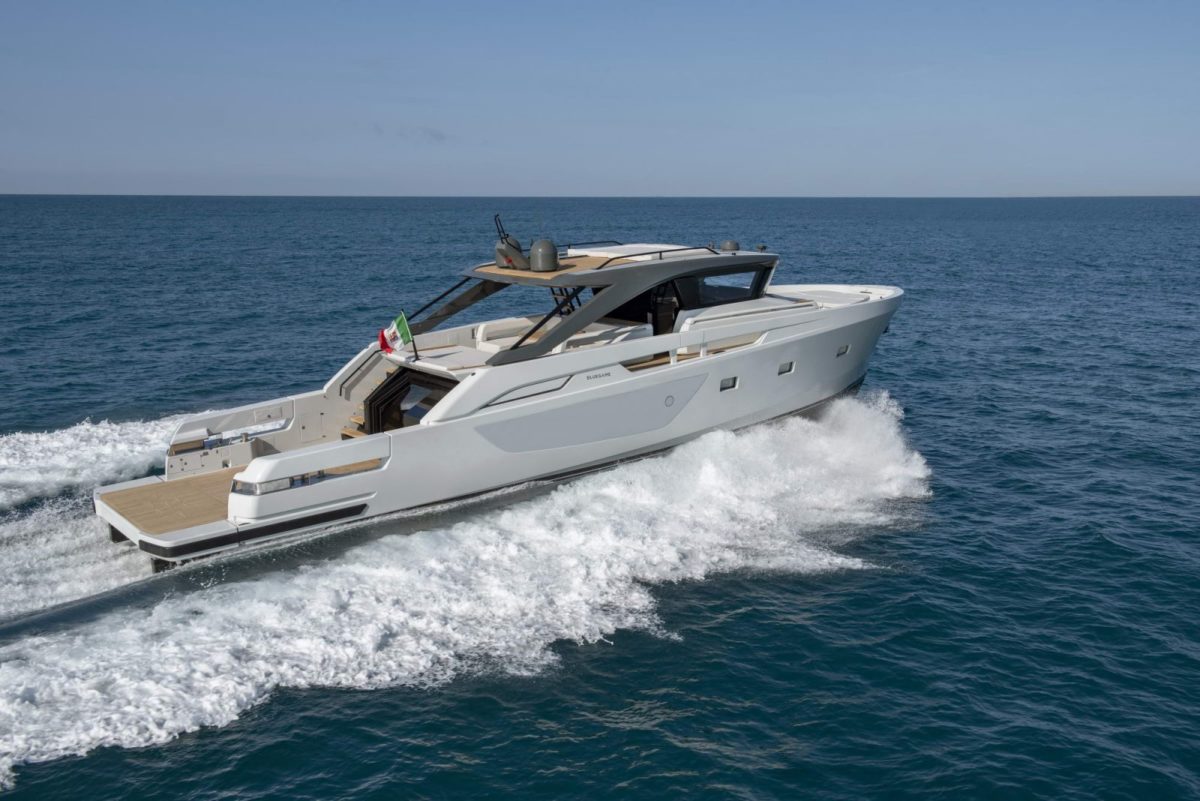 The Bluegame BG72 was designed by Architect Luca Santella as a cross-over of open and flybridge designs, championing performance, comfort, safety, and maneuverability. An enclosed forward pilothouse on the upper bridge offers the captain 360° visibility while maximising space towards the aft for multiple outdoor areas, arranged over three levels, with a flexible main deck providing space for additional entertaining and tender storage.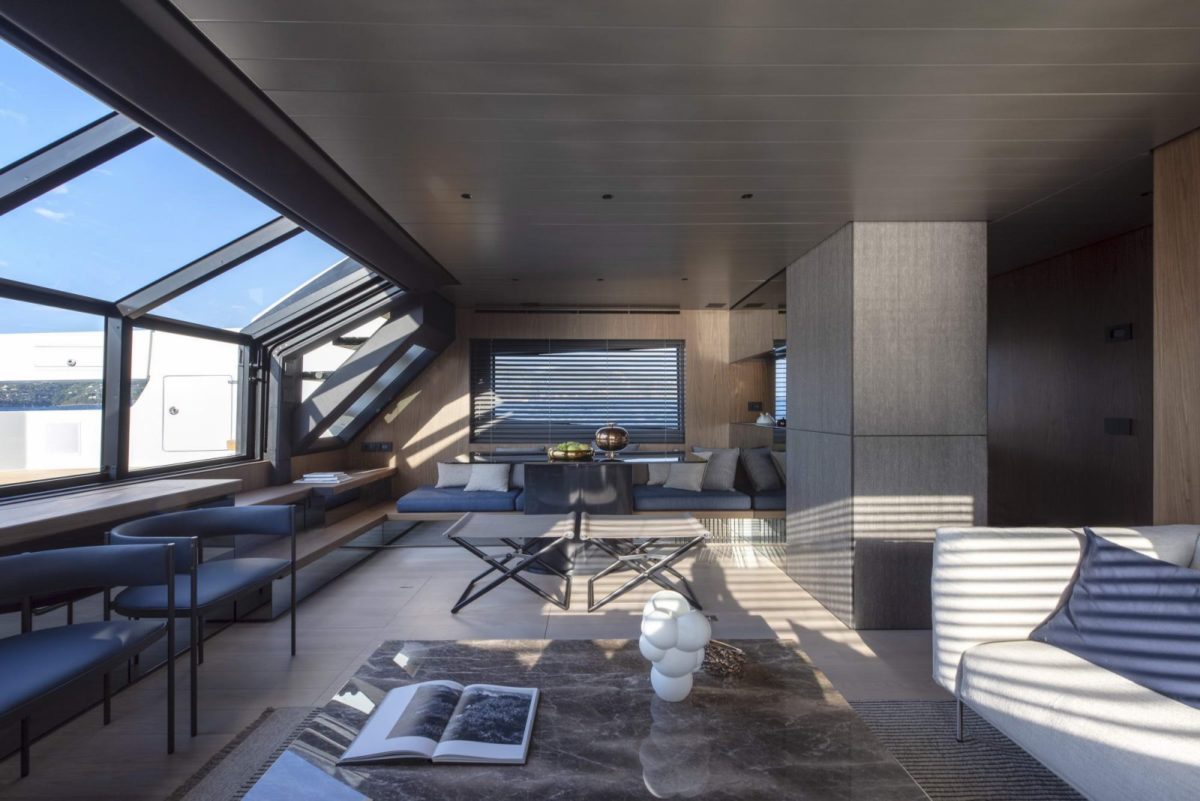 The saloon, with direct access to the beach club, can be optioned as a lounge or as a grand owner's cabin, with a further five cabins dressed in Canaletto walnut wood and leather for a sleek and sophisticated aesthetic throughout. The Bluegame 72 is an exciting and progressive design for an owner who desires to lead, not follow. Check out the gallery at Simspon Marine.
ICE 70 – $4.13m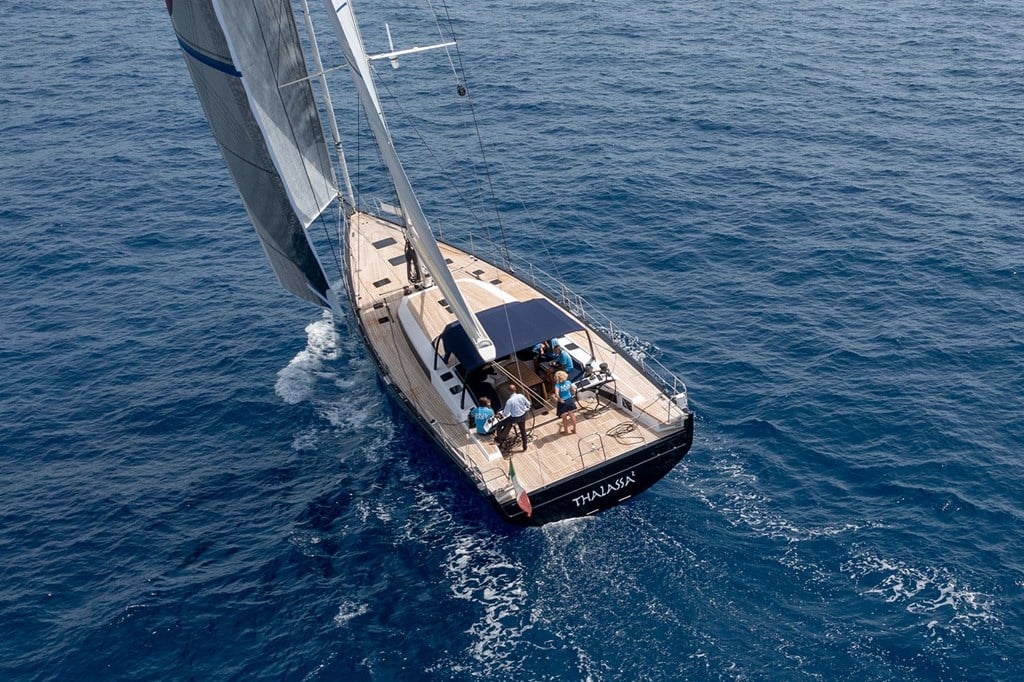 The ICE 70, designed by Umberto Felci has been conceived for fast cruising and racing at all levels – either with a full or reduced crew. A flat and slender deckhouse complements the yacht's vast, unobstructed decks giving the ICE70 a contemporary profile, which flows into the cabin boasting sleek, uncluttered interiors across three or four cabins.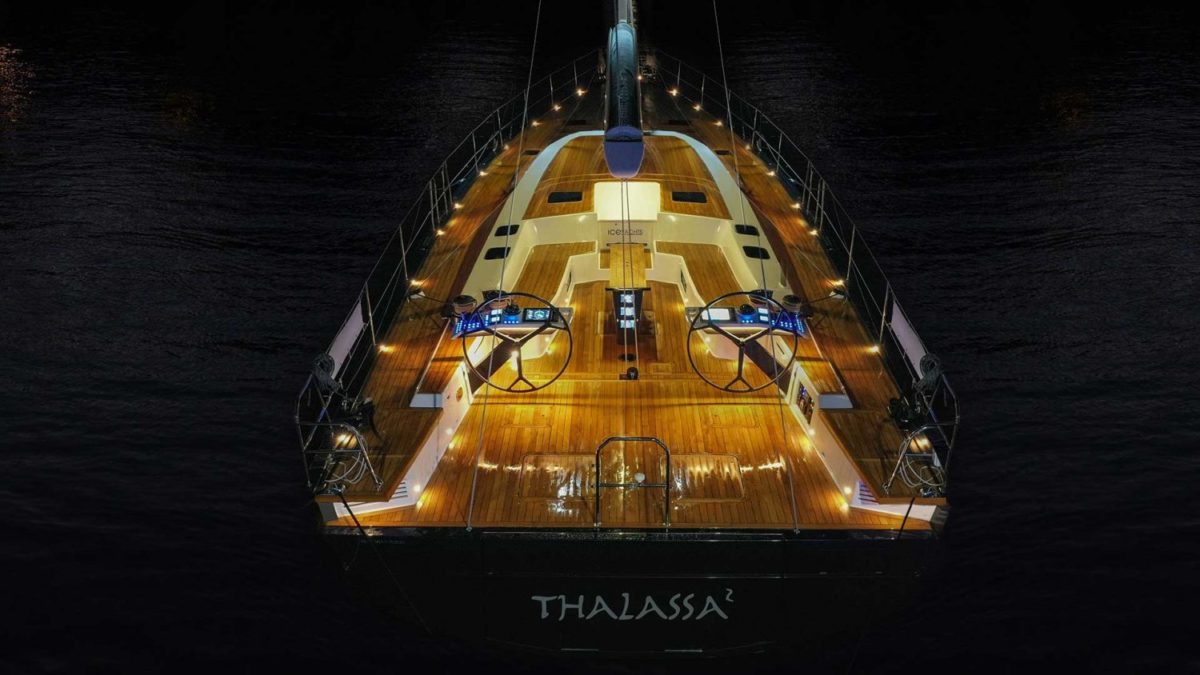 Extensive use of carbon fibre for the optimised hull, deck, and structures, ensures great rigidity and efficient performance, and comfortable cruising for longer journeys. A rear tender garage allows space for a 4.2m tender while an optional Cariboni telescopic lifting keel reduces draught from 4.3m to just 2.75m.
Sirena 68 – $3.9m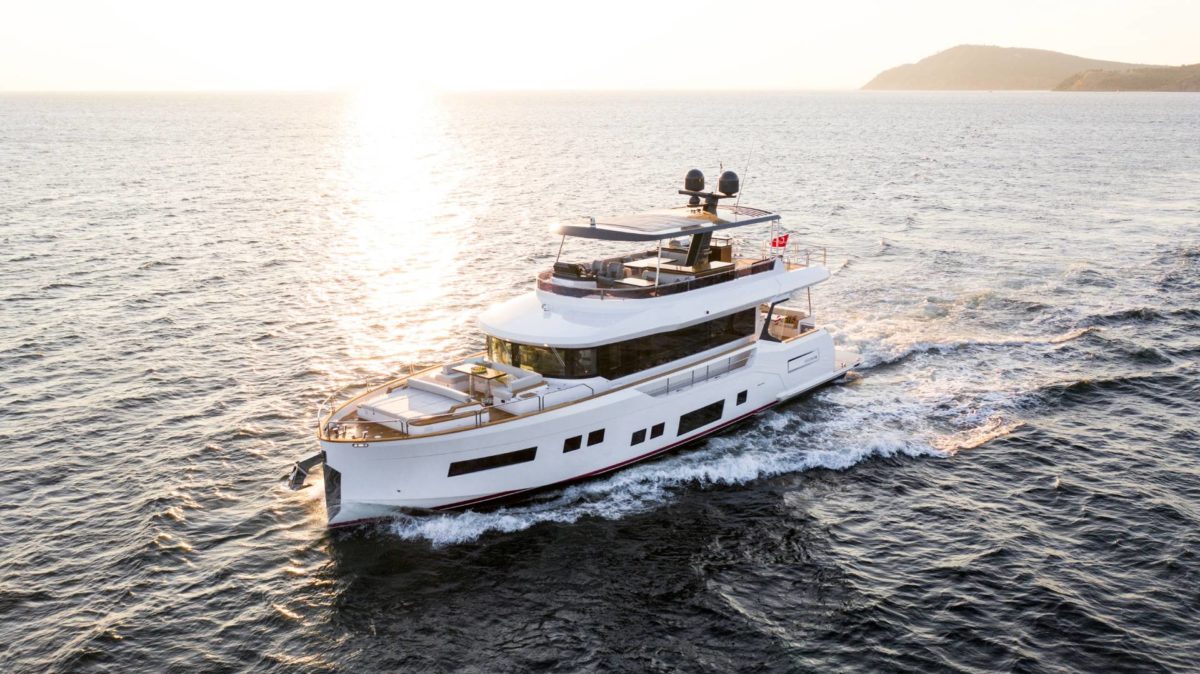 Turkish outfit Serina has used Cannes to debut their new Sirena 68 with a three + one cabin layout for an experienced owner-operator or small crew. The expedition-style flybridge cruiser features an open-living main deck with a kitchen, lounge, and dining space, encouraging free-flowing conversation and interaction for families who like to cook and relax together.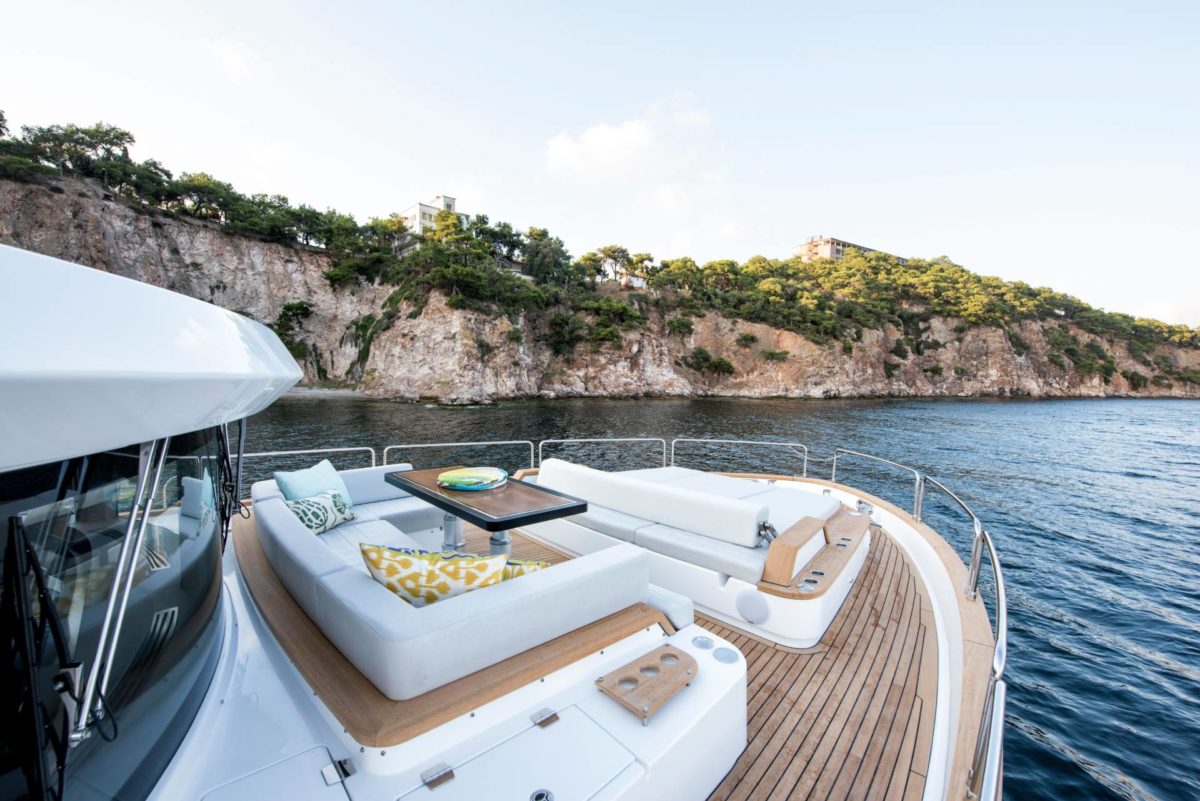 A generous bow features a large sun pad and casual dining set up with additional outdoor spaces outside the main saloon and on the flybridge, complete with a kitchenette and full-sized BBQ. At an economy cruising speed of 10knots, the Sirena 68 is capable of traveling over 1,200 nautical miles, which covers Sydney to Auckland on a single tank of diesel.
---
---
Grand Banks 54 – $3.7m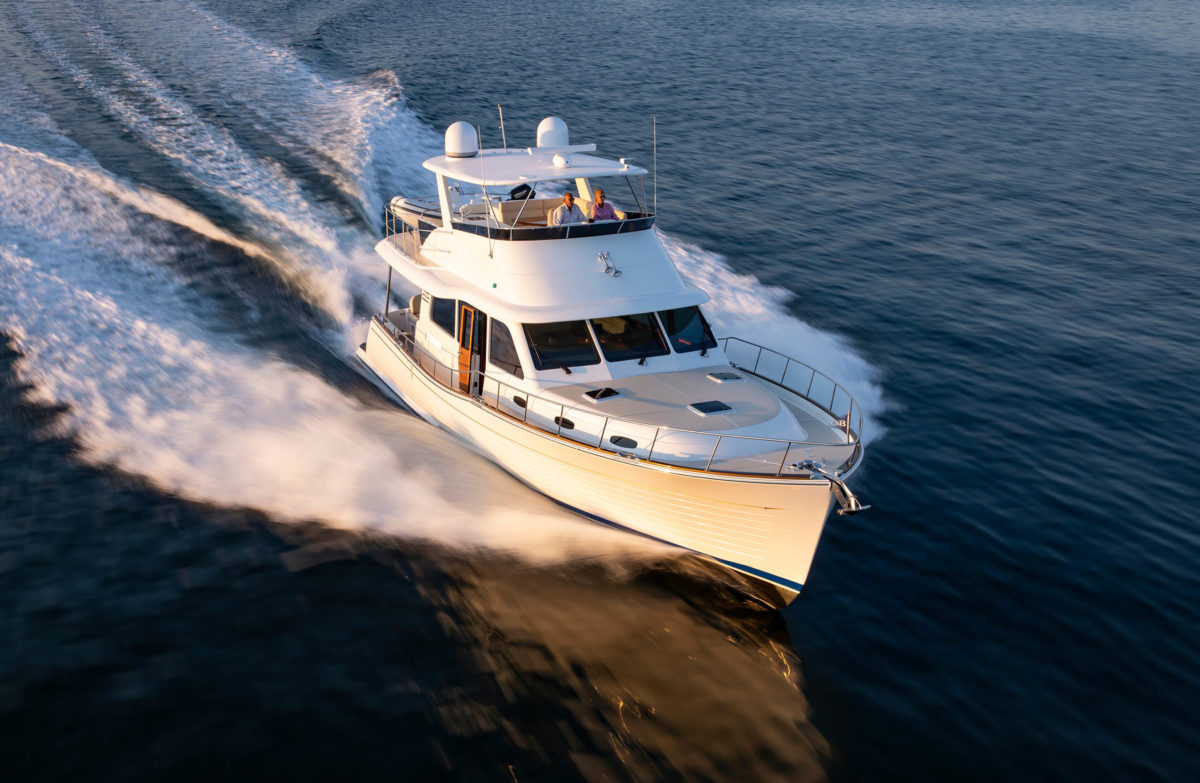 When it comes to building your dream boat, the question of how long is a piece of string is especially relevant – even more so when at Grand Banks. The manufacturer of sophisticated luxury cruisers hasn't strayed far from the iconic Grand Banks aesthetic but has incorporated carbon and vacuum infusion throughout, reducing weight and adding to the strength, stability, and efficiency of the brand's V-Warp Hull.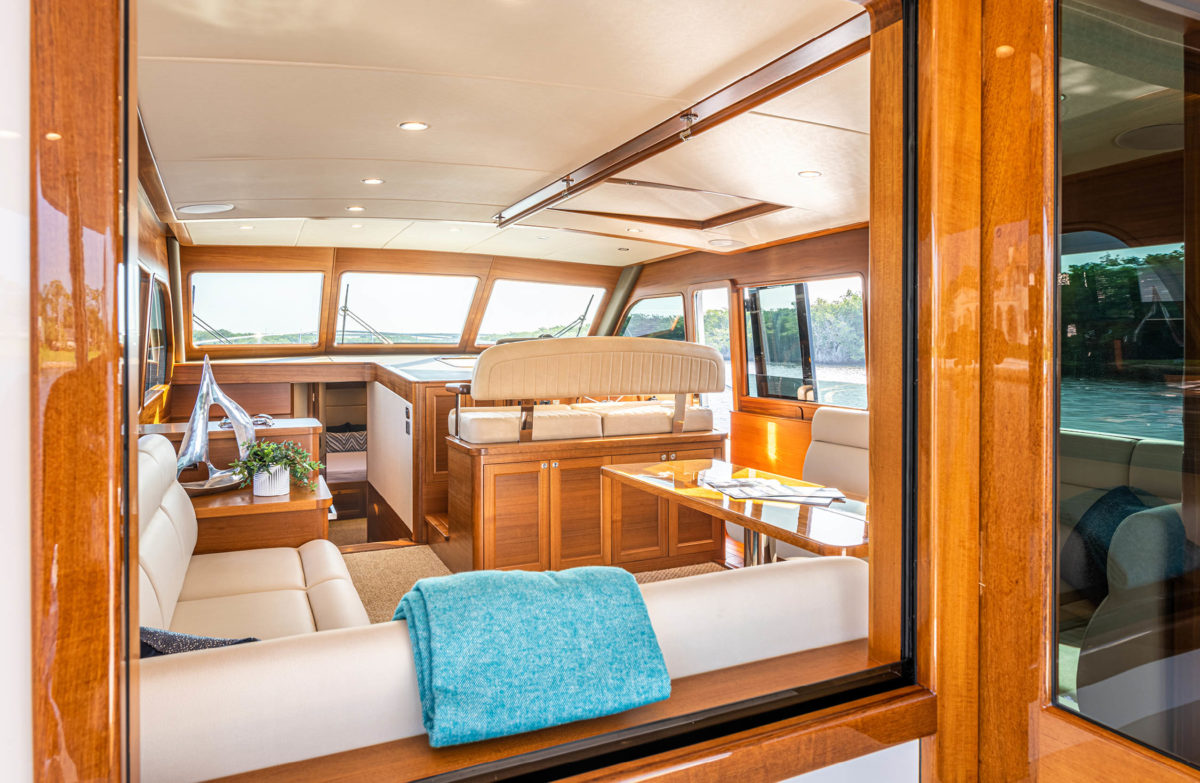 In the Grand Banks 54, speed and a soft ride unite in a meticulously appointed package, boasting elegant woodwork, ample storage, and clever uses of space. A two stateroom configuration is ideal for cruising couples while a three stateroom configuration can be optioned for owners who prefer a small crew.
Bering 70 – $3.68m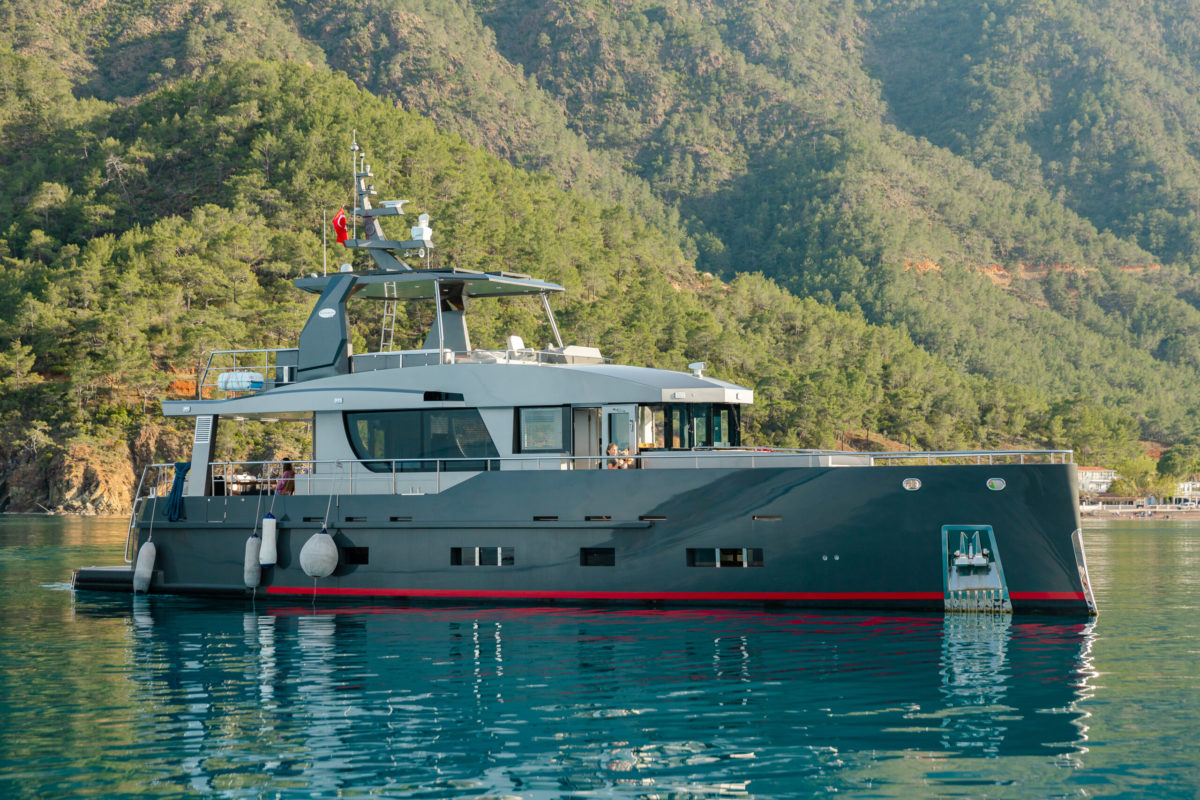 Turkish outfit Bering is packing serious value into their expedition-focused hulls. The debut model for Bering's contemporary new coastal series, the 70 has been designed for extensive cruising boasting a rounded displacement hull with shallow draft perfect for shallow waters.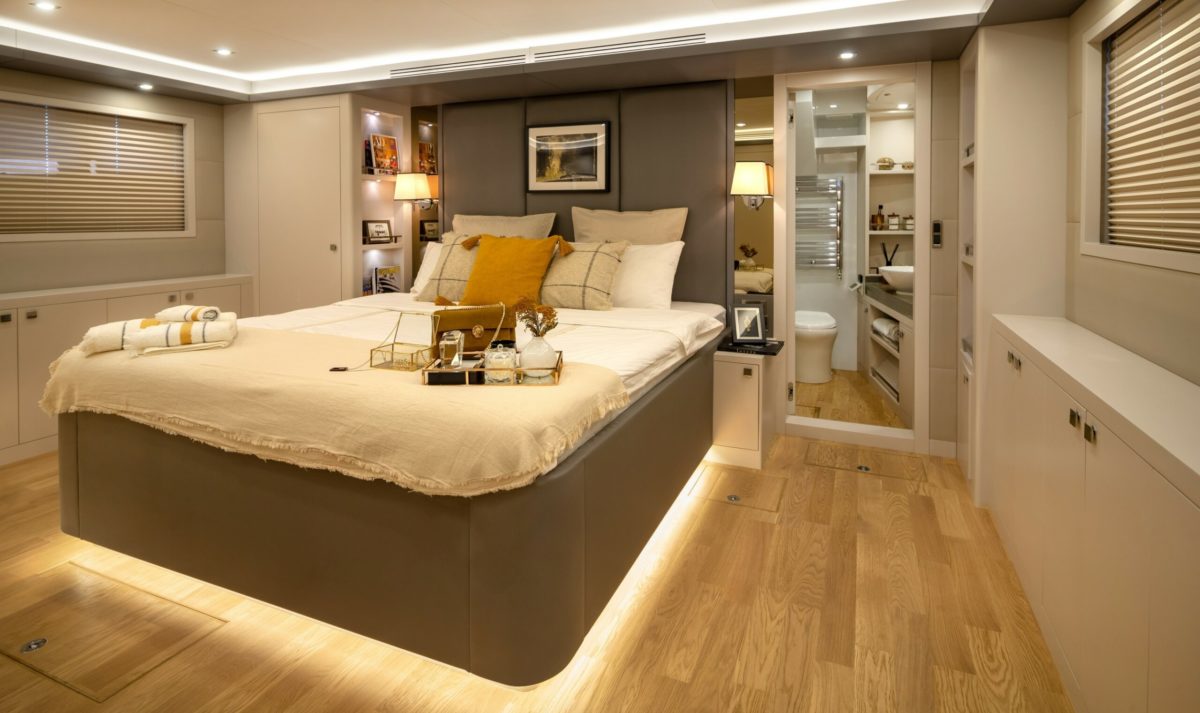 Built of steel and aluminum – with a wheelhouse designed for utility and optimized for maximum viewability – there's a real sense of being on a ship, seamlessly intertwined with clean modern interiors, functional food prep, and dining areas, and epic lounging spaces like the large sun pad on the bow. With accommodation for 6 guests and 2 crew and a huge range of 2500 nautical miles at 8 knots, the Bering 70 is a boat you could spend some serious time on.
Pershing 6X – $3.35m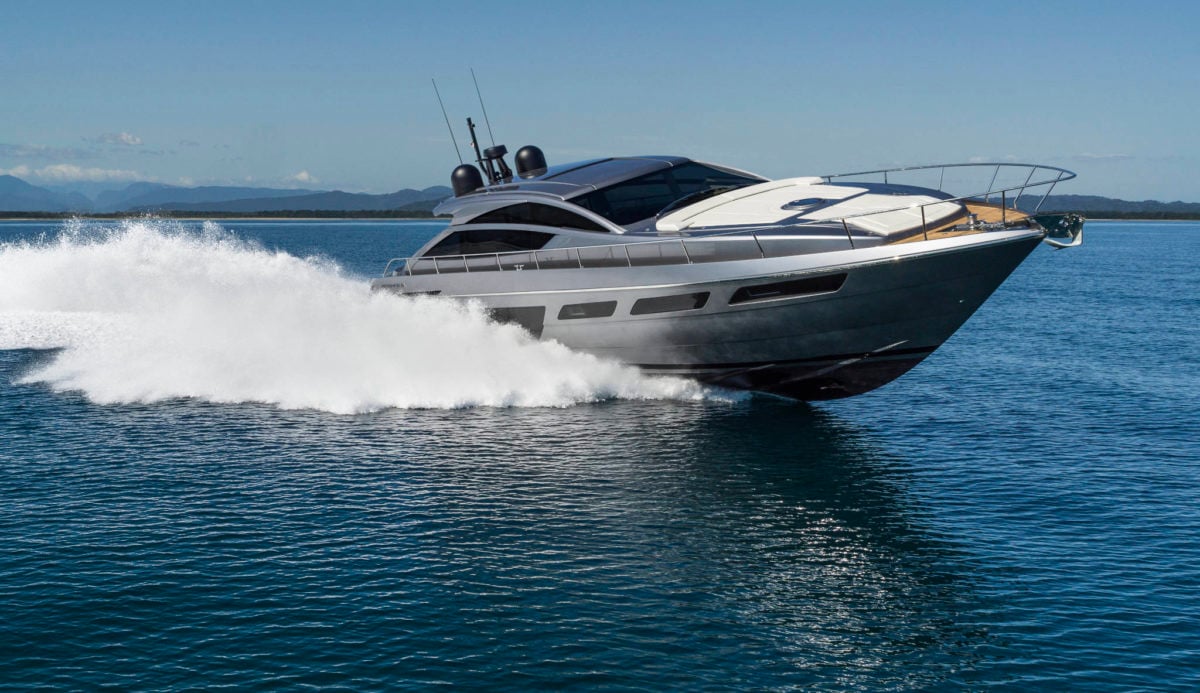 With the Pershing 6X, the brand continues to push what they do best – speed. Her bold, imposing form will do 48 knots flat and cruise at 42 thanks to twin 1,550mhp MAN V12 1550 engines – perfect for jaunts from Sydney to Pittwater. A high-tech helm dominates the main deck saloon with doors that open onto a large rear lounge area and aft sun pad that continues the streamlined profile.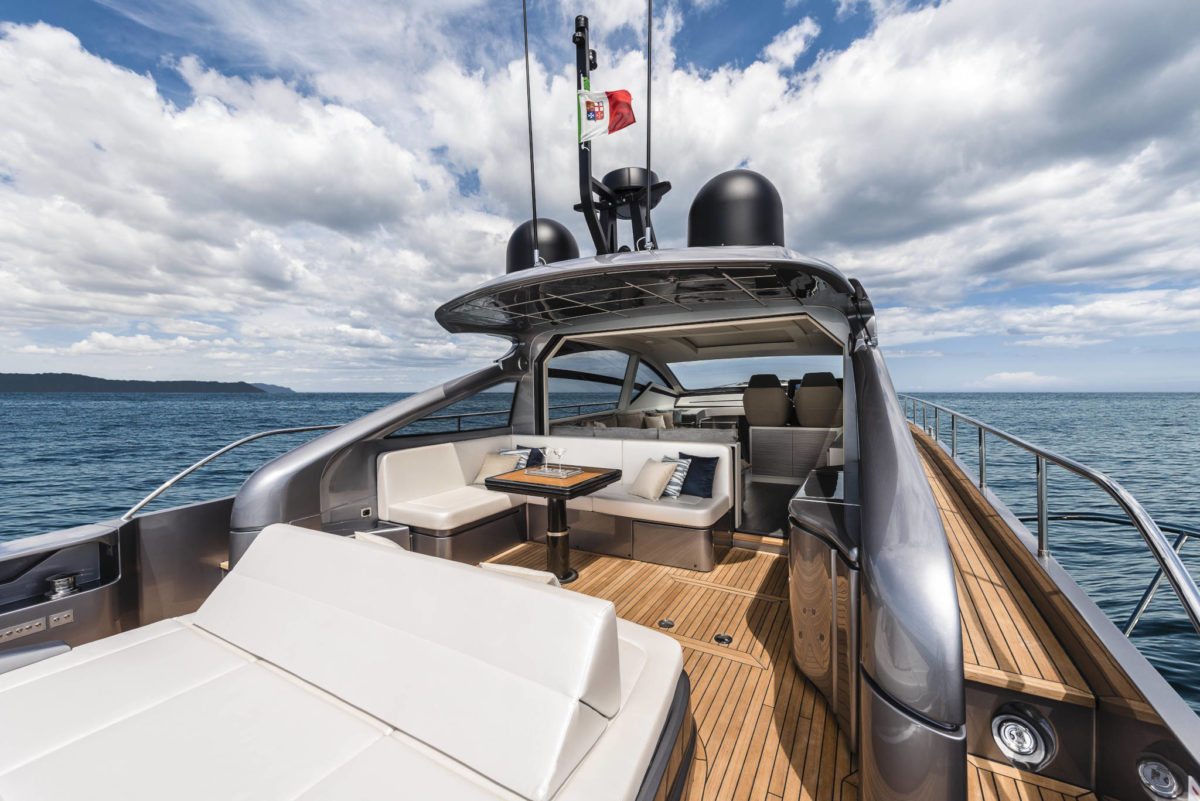 Downstairs are three guests cabins with three bathrooms and an additional shower room, with a single-person crew cabin and integrated bathroom near the cockpit. The bow features an expansive (and inviting) sun pad configuration, perfect for relaxed conversations and hot days in the sun.
Beneteau Grand Trawler 62 – $3.2m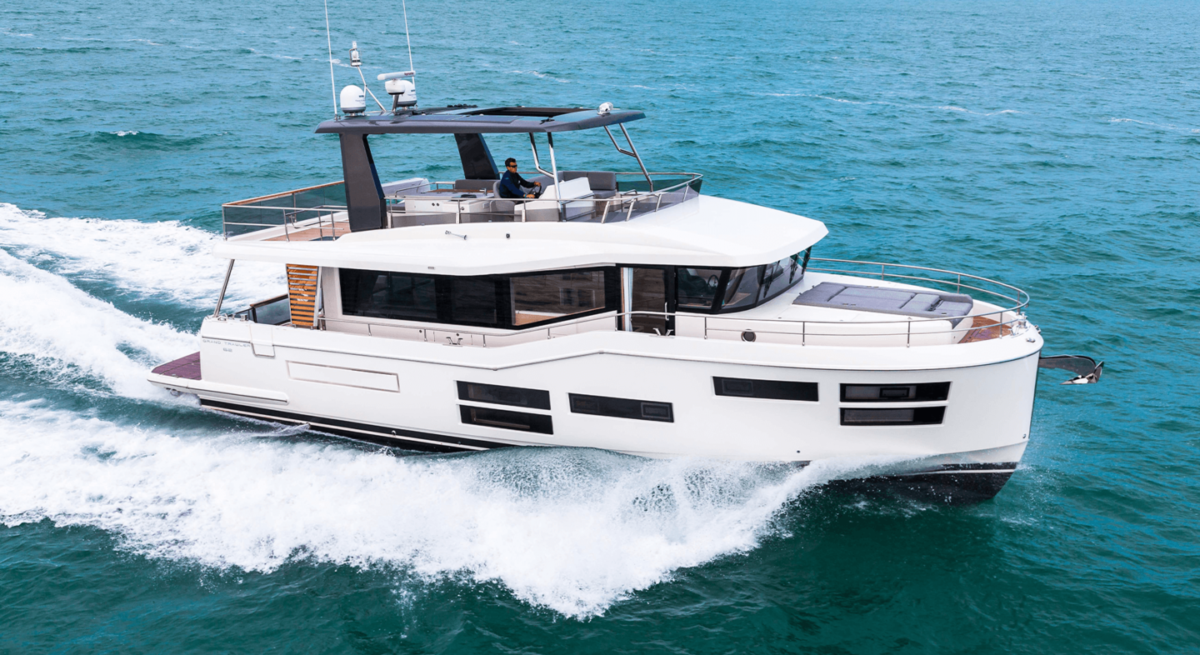 Best known for their sailboats, Beneteau's Trawler designs have been quietly gaining traction as more buyers prioritise comfort and range. Appropriately sized for eager owner-operators, the new ocean-rated Beneteau Grand Trawler 62 will cover 900NM and has been designed to maximize interior volume, across three or four guest cabins, for families that plan to spend lengthy stints onboard.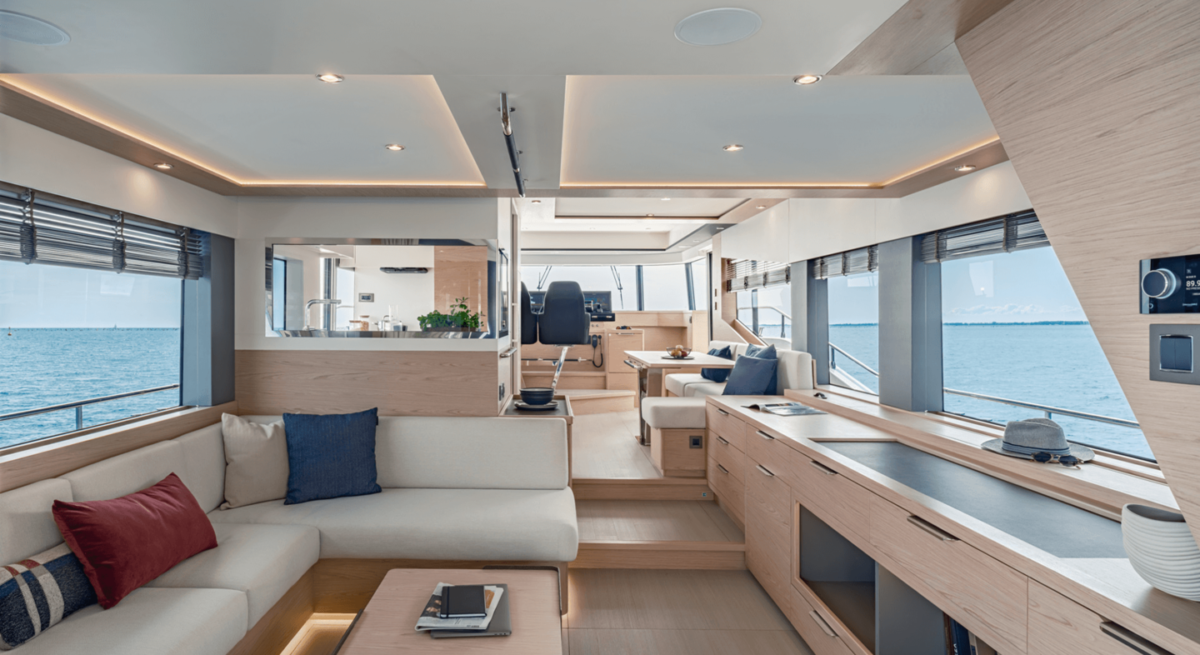 The impressive 31sqm flybridge is one of the largest in its class and benefits from a guest-facing wet bar and retractable roof, as well as tender storage aft. An optional sliding door allows the main deck galley to be closed off, separating owners and crew, whose quarters are located in the concealed lazarette, alongside additional day heads and shower for post bathing.
---
---
Y Yachts Y7 – $3.1m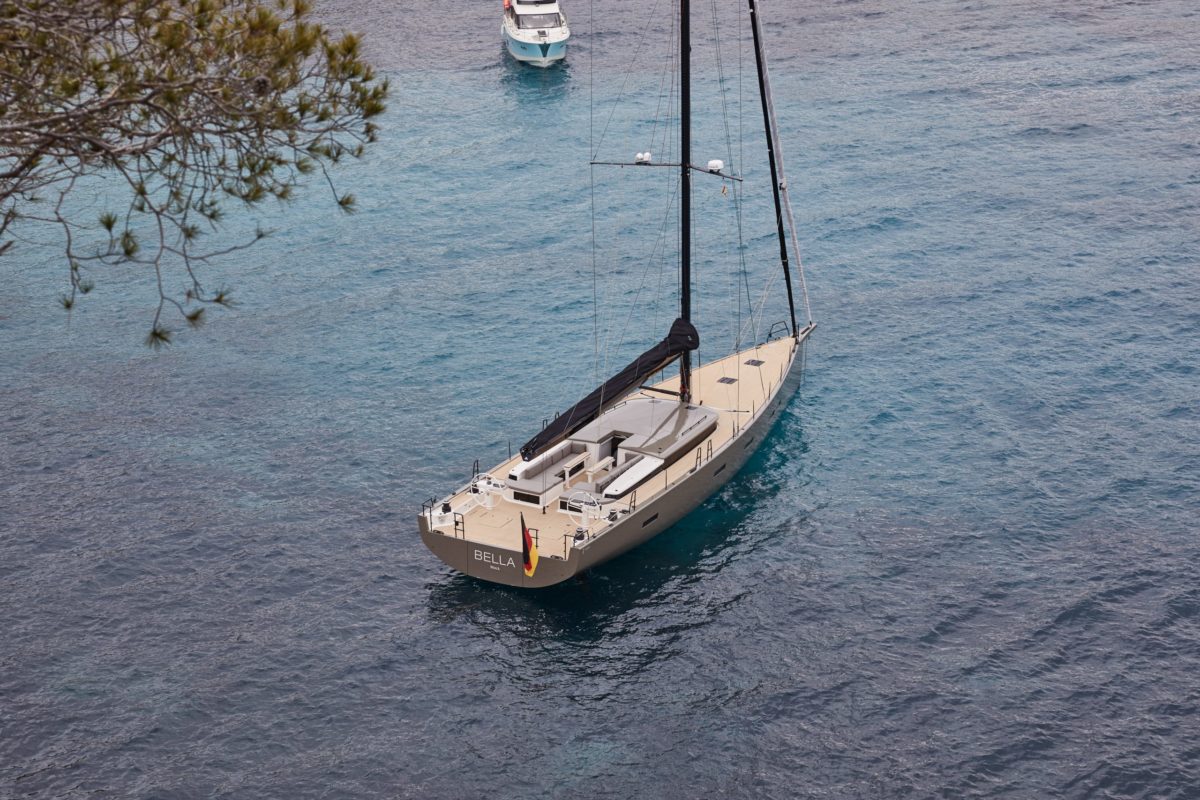 Relative newcomer YYachts was founded by Hanse Yachts founder Michael Schmidt in 2015 with a mission to develop yachts ahead of their time, focusing on builds between 60 and 100 feet in length – where owners communicate their vision directly with the shipyard. Cannes sees three YYachts in attendance, with the smallest Y7 presenting incredible value for what is essentially a scaled-down superyacht, you can sail with ease.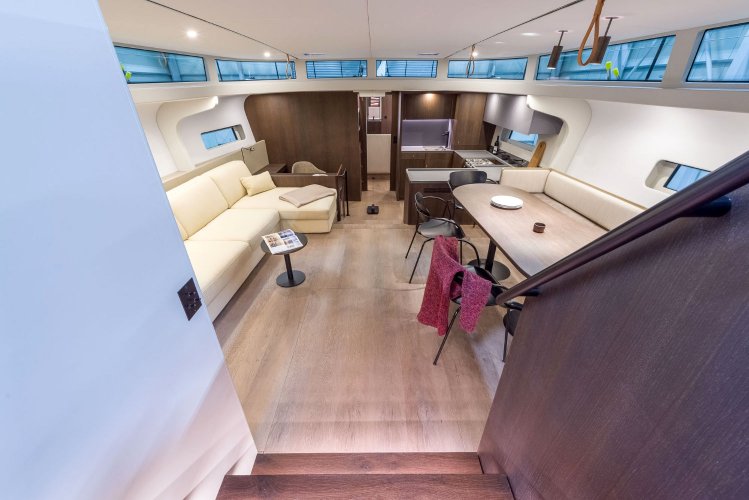 Her contemporary exterior continues into the open plan saloon and three or four cabins, screaming modern apartment rather than a sailboat. An aft deck hatch raises on struts to reveal a garage for a 3.45m RIB and toys that remains watertight when the swim platform is lowered. The level of innovation, tech, and style – for the price – will have prospective buyers swooning over YYachts for many years to come.
Nautor Swan 58 – $2.97m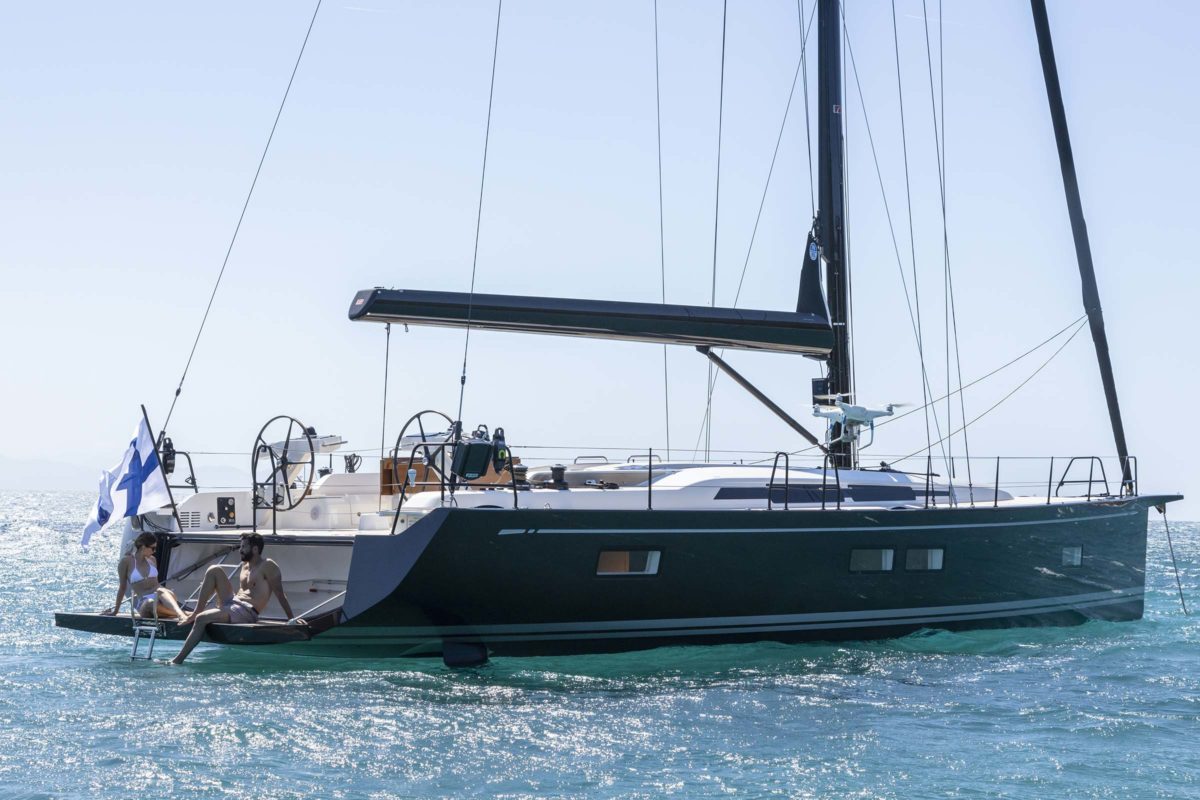 A brand new number for Nautor Swan, the 58 presents the perfect fusion of safety, comfort, and autonomy in a bluewater cruising yacht, with no more than a couple on board. Designed with both performance and pleasure in mind, the German Frers designed 58 utilises a long coach roof, large windows, and hatches to enhance the feeling of space inside, while a new cockpit design with twin tables connects to form a 10-seat dining table for entertaining larger groups, complemented by an easy access swim platform.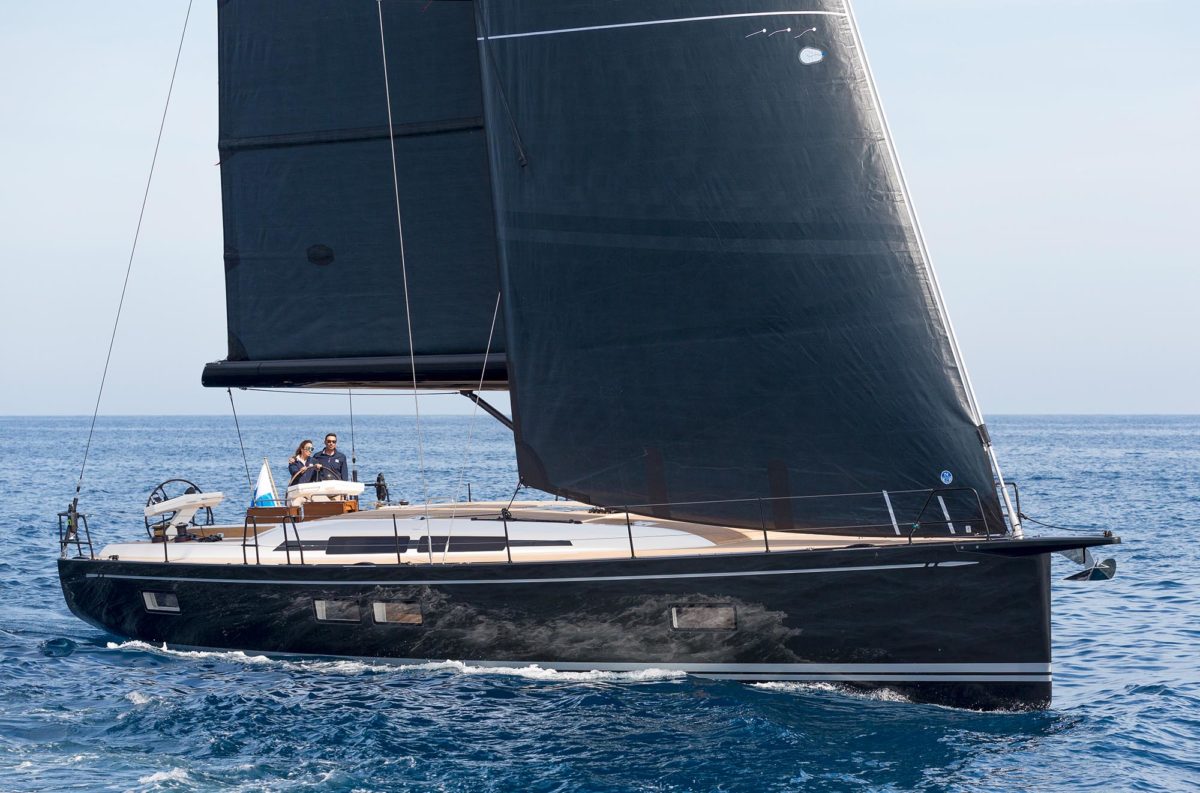 The standard layout offers three guest cabins and three heads, with the possibility to add a guest/crew cabin amidships and an extra crew cabin with heads and sink in the forepeak. The forward cabin provides owners with a proper suite where they can enjoy some privacy.
The brand also used the show to reveal their first motorboat, the Swan Shadow, which has been designed as a hybrid chase, tender, day boat.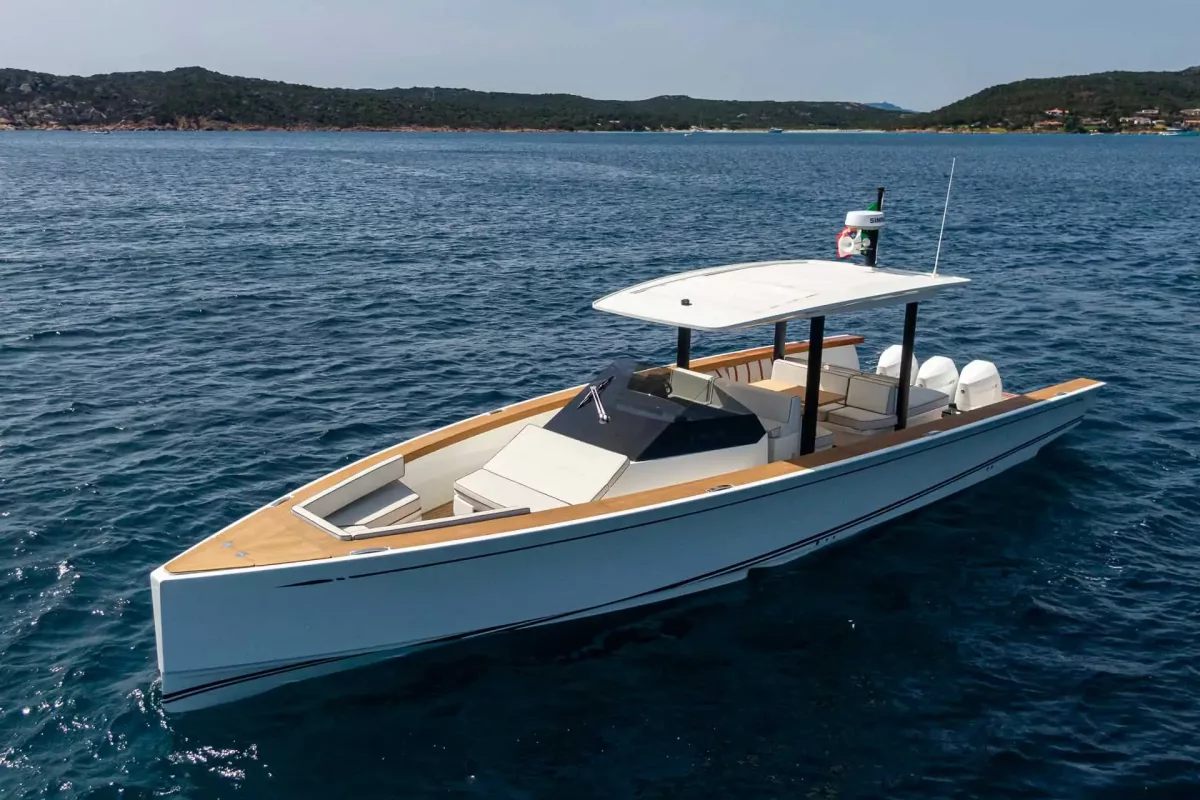 Pardo E60 Endurance – $2.96m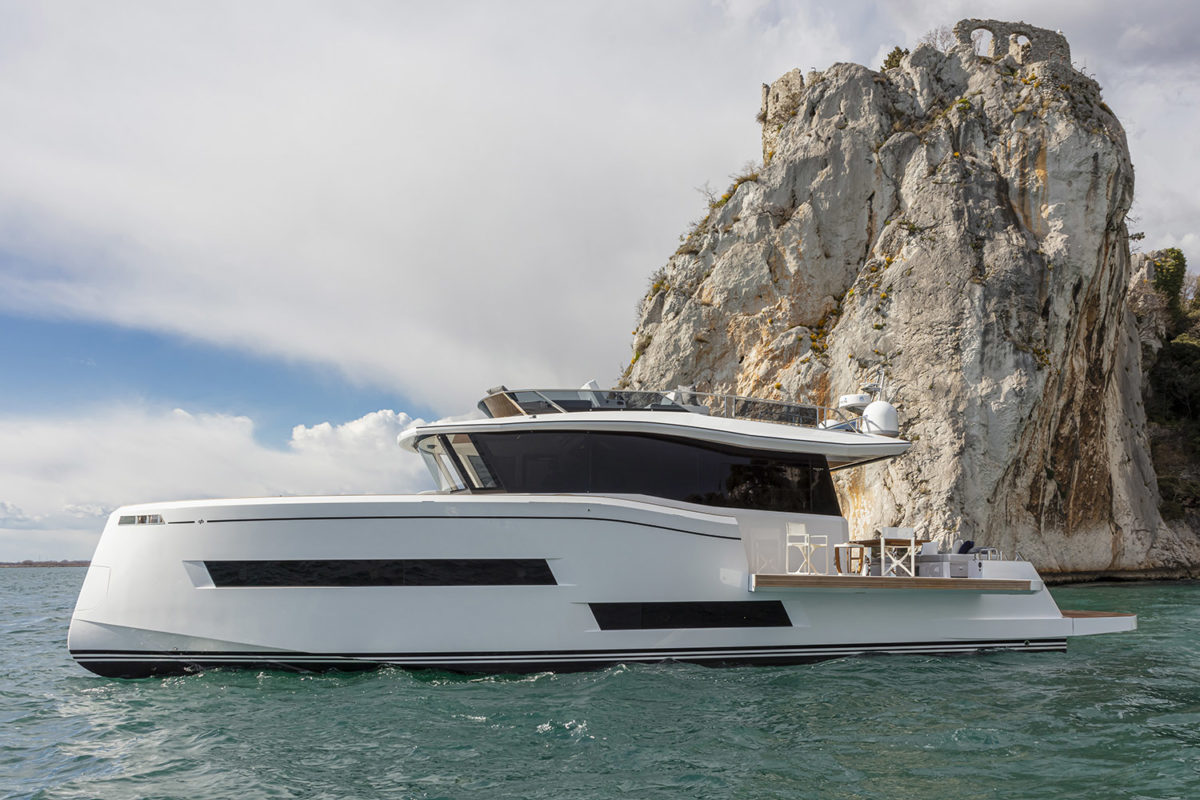 Perhaps the most interesting addition to this list, the E60 Endurance arrives from Italian sail-turned dayboat specialists Pardo. With an unforgettable hull, opposing a trawler-style forward angled window, this modern expedition interpretation boasts high bulwarks for ocean-going safety with incorporated terraces that can be lowered while moored or anchored, converting the aft deck into a giant beach club. The result is a versatile cruiser providing owners with the best of both lifestyle and exploration worlds boasting a range of 750 nautical miles.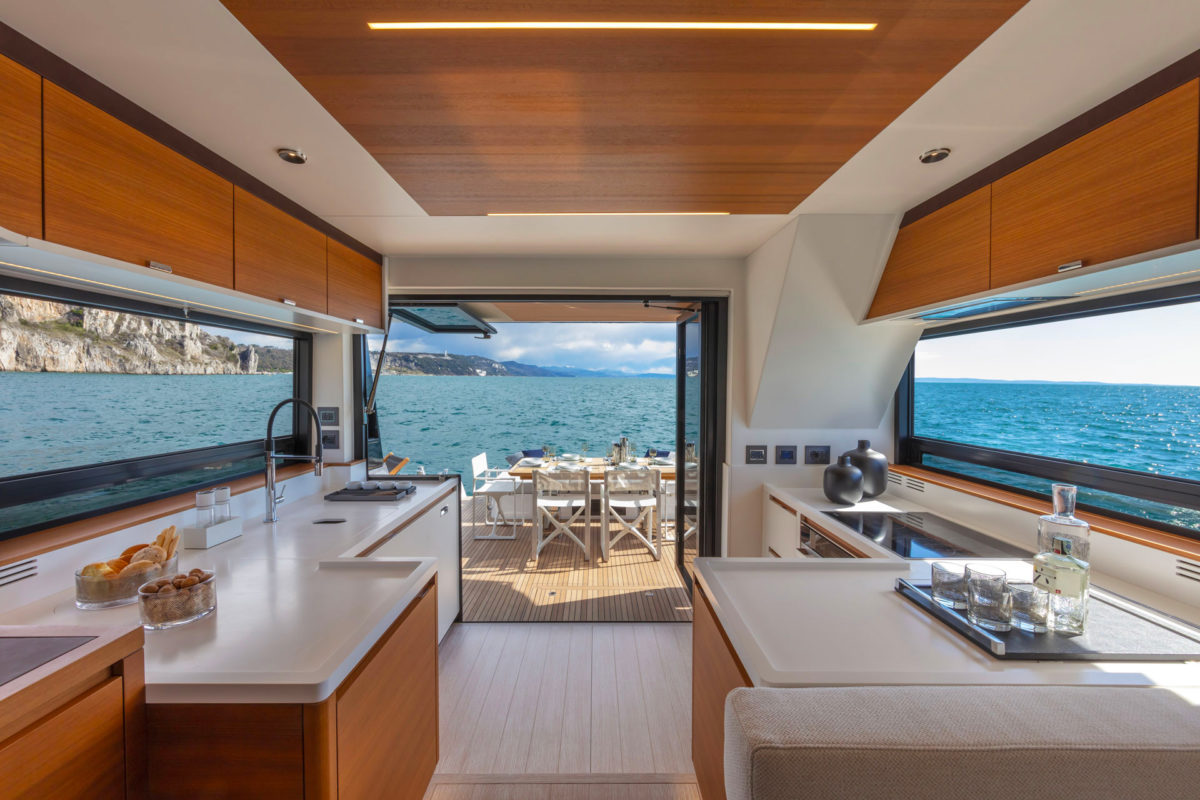 Like a typical Italian home, the kitchen is at the heart of the E60 Endurance welcoming guests the moment they step onboard, at one with the outdoor entertaining space. Contemporary interiors not only complement the boat's dramatic profile but create a serene sense of calm in the full-beam owner's suite, with a VIP forward and twin room for family or guests. For many, the E60 Endurance will present as the perfect mix of substance, style, and price.
Absolute 60 Fly – $2.9m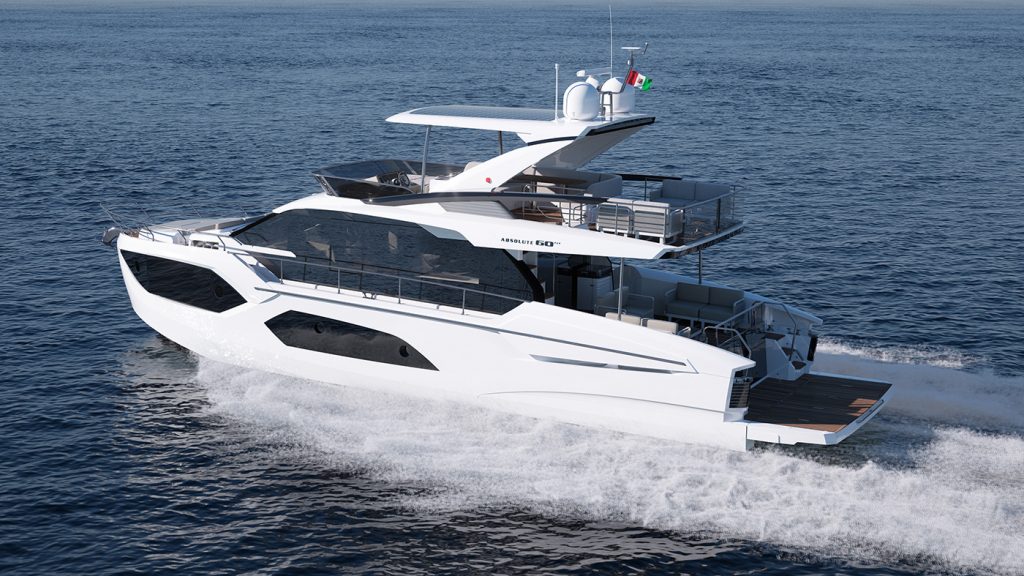 Flying under the radar is Absolute's revolutionary new 60-foot flybridge, which makes minor tweaks to past and conventional designs to achieve major results in terms of space and layout. By bringing the deckhouse forward they've created a voluminous main saloon and kitchen, benefiting from huge windows that run from the windshield to the stern, finishing with a grand aft cockpit and monster swim platform.
---
---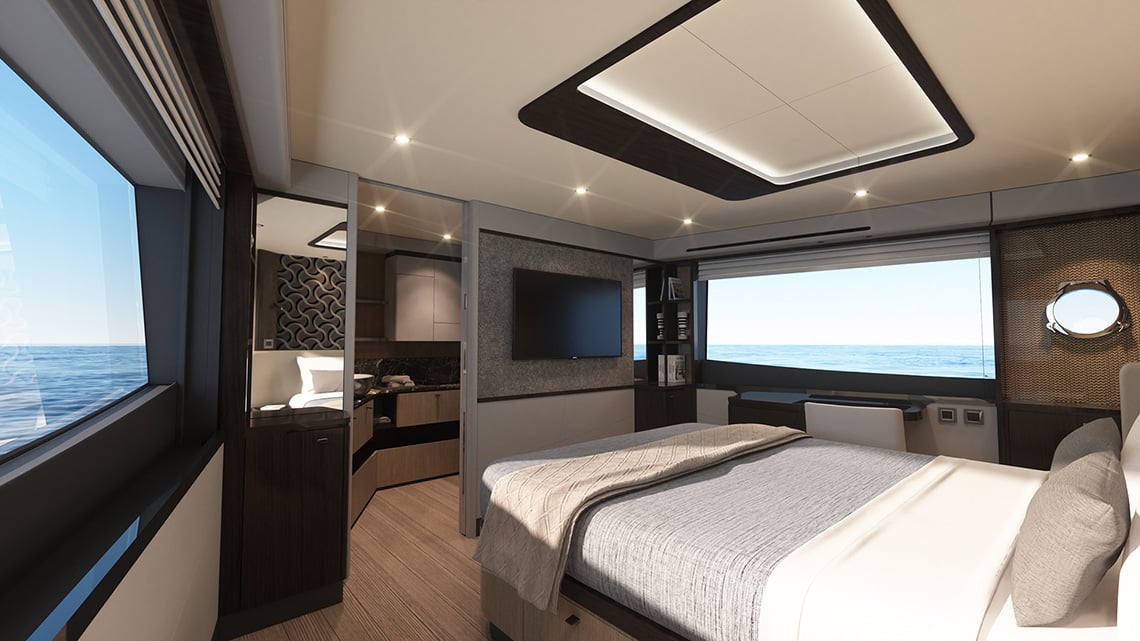 The owner's suite is located in the bow, elevated above the waterline, more secluded and quieter than comparable 60 footers with full-beam masters amidships. A further two cabins are offered for guests with crew accommodation for 2 accessible from a pantograph door camouflaged in the transom.
Privilege Signature 510 – $2.44m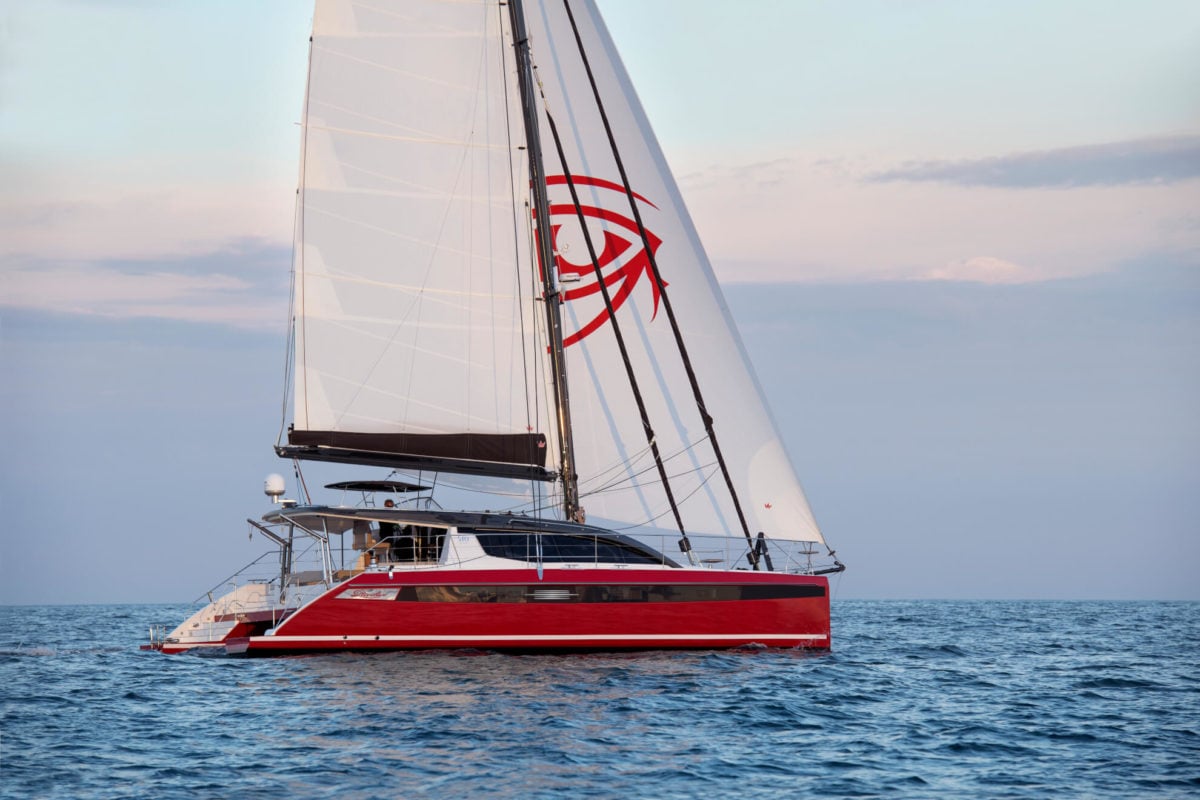 Cats might not be for everyone, but at a pricepoint such as this, you'll have even the most season monohull loyalists turning their heads. The new Privilège Signature 510 has a striking design, with elegant flush hatches and enlarged deckhouse windows for 360-degree views. It features the largest owner's cabin in its class, set between the hulls ahead of the deckhouse and with a private companionway from the saloon – a far more interesting layout than its larger 580 sibling.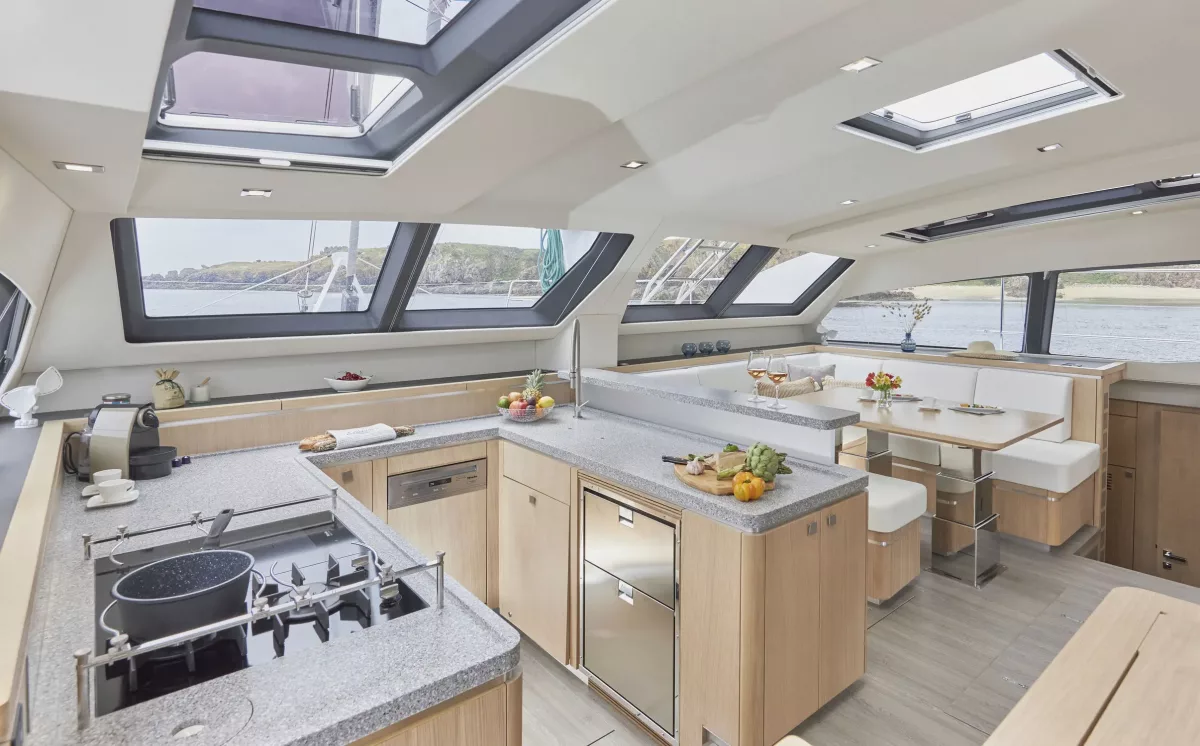 The new Privilège Signature 510 bluewater sailing catamaran is designed for long-distance cruising and promises the perfect blend of luxury, space, and seaworthiness.
Azimut 53 Flybridge – $2.23
Designed in a simple yet striking black and white – playing positive against negative surfaces – the Azimut 53 Flybridge is optimal weekend boating in a package that's both affordable and not too overwhelming. The cabin space across its three decks speaks for itself, but it's the cutting-edge marine engineering that's worthy of your attention. A double Volvo IPS propulsion system is installed on the hydrodynamic hull shape to offer superior maneuverability, minimum noise, and little vibration.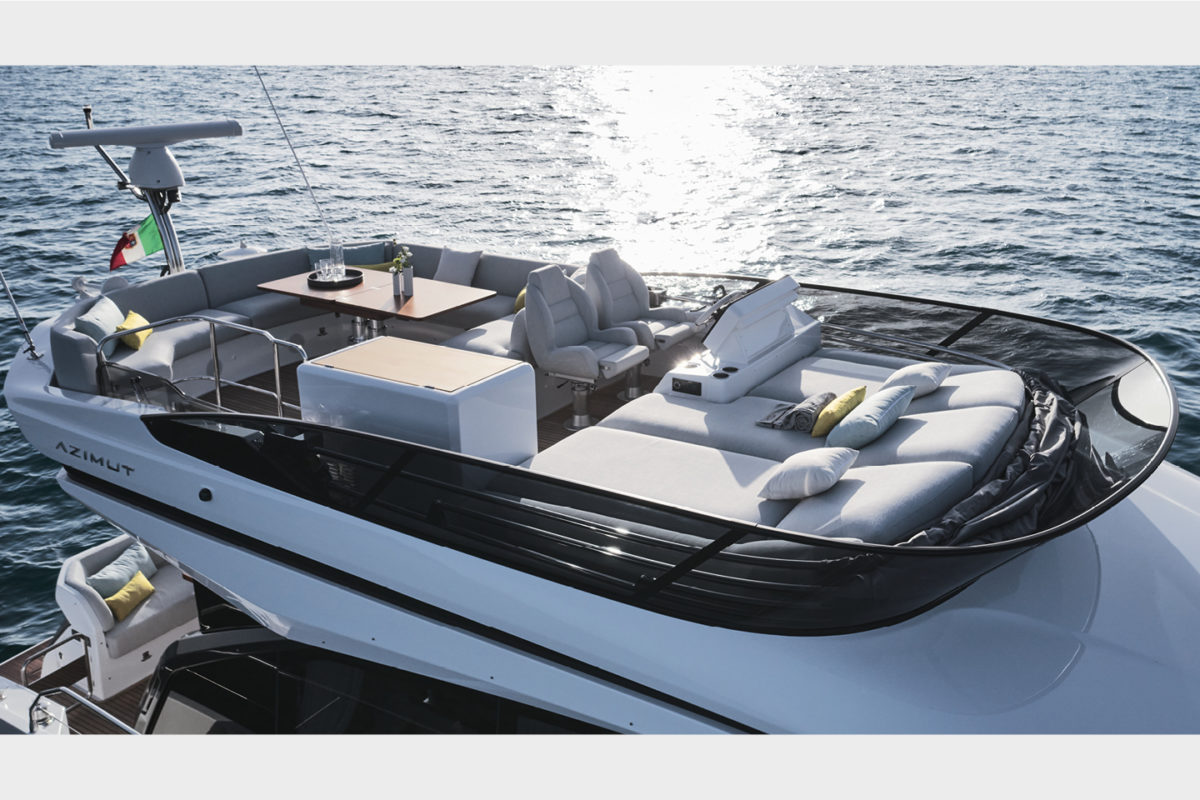 If you want a skipper, there's a dedicated cabin for them at the rear. But regular punters are more than capable of piloting the Azimut 53 Flybridge on their own. Intelligent joystick driving with autopilot offers both precision and peace of mind, Garmin's integrated control system keeps you across all the important information and active trim controls basically do the job for you. A smooth ride with trouble-free handling gives you more time to enjoy the layout of this spacious weekender.
Solaris 60 – $1.6m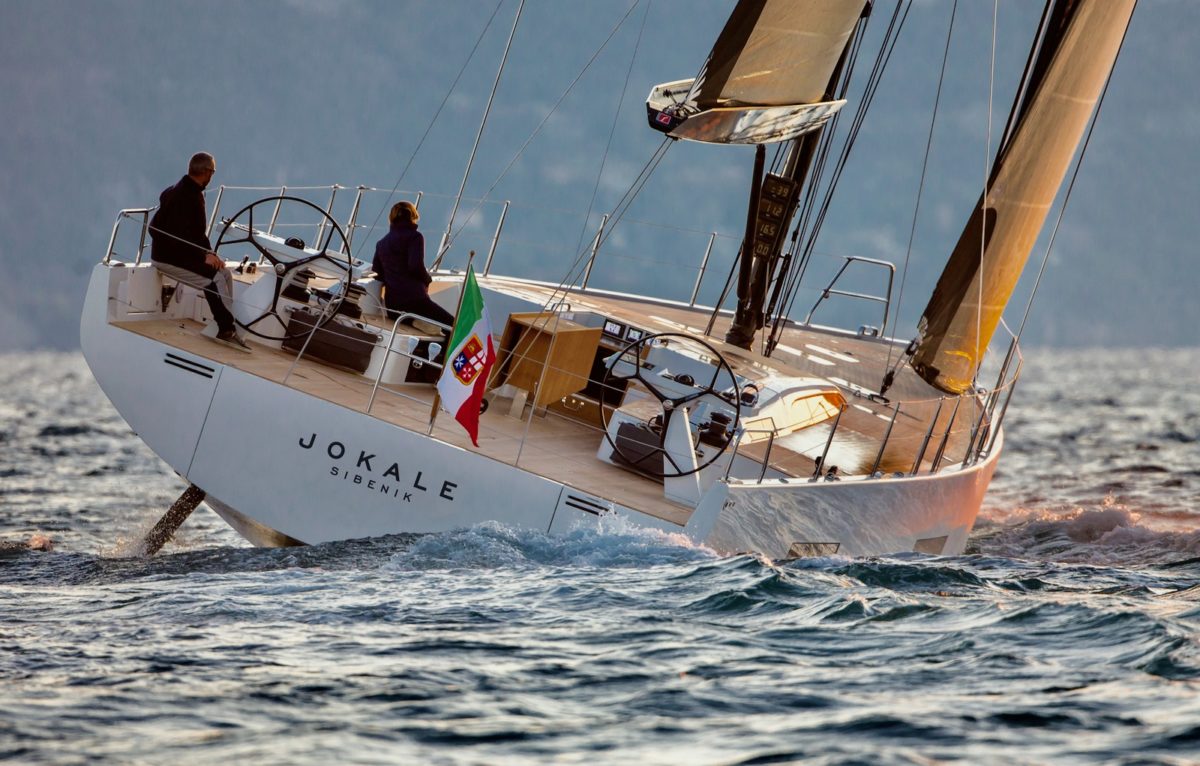 The Solaris 60 was inspired by the idea of creating a Mini-Maxi – a new high-performance sailboat for Solaris that will influence the boat builder's nautical design for the next ten years. The main innovation of the Solaris 60 is the cockpit thanks to its full-width steering wheels.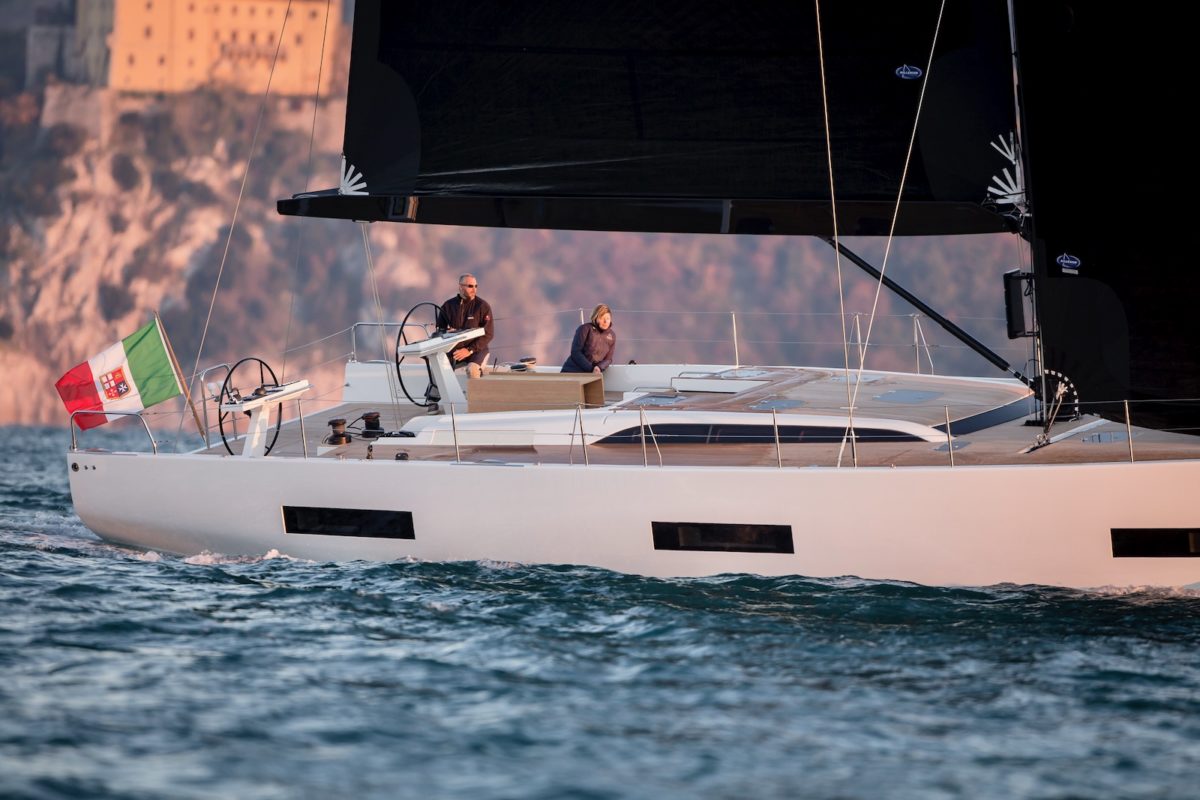 You can steer the boat without the intrusion of the sprayhood and the jib's luff is always completely left insight while sailing. Not too big that it's tough for two people to manage – and not too hefty on the wallet either – the Solaris 60 impresses as much on deck as it does in its ultra wide-beam cabin.
Cranchi A46 Luxury Tender – $1.12m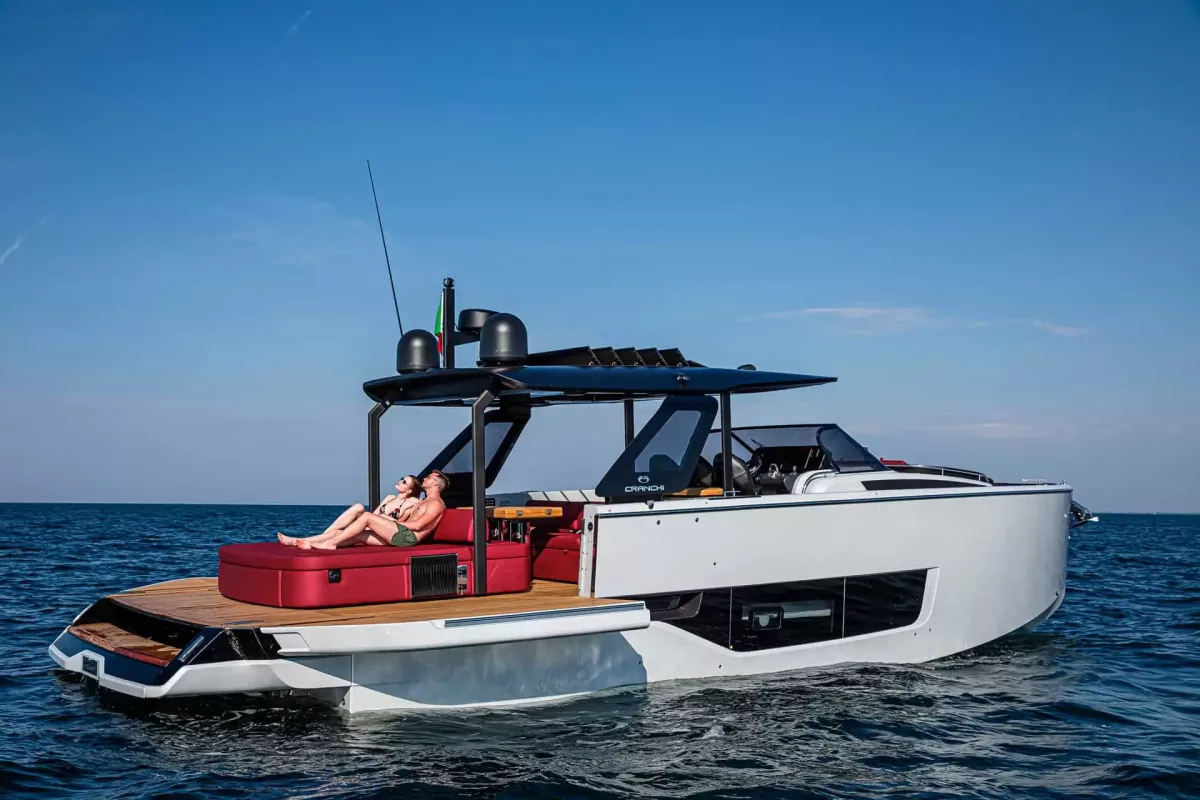 Any functionality or amenity you could ever ask for on a day boat can likely be found aboard the Cranchi A46. For starters, the entire perimeter of the yacht can be traversed safely on walkable gunwales, without anyone ever having to encounter obstacles. The galley corner is equipped with a stove, sink, refrigerator, and ice machine to enjoy happy hour or meals.
---
---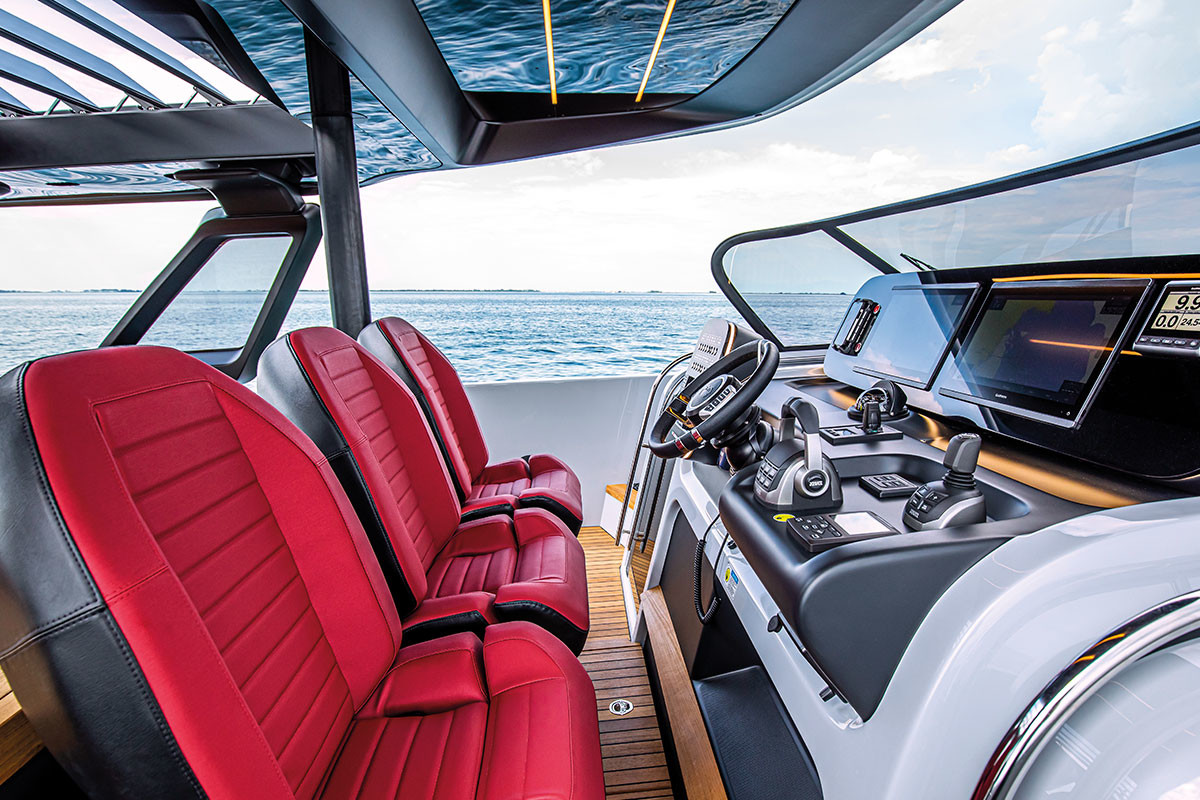 A table is located aft of the bar, offering spacious seating on both sides, and the hard-top roof features a blade system that can be opened in just a few seconds to allow for cuts of light and shade to permeate through the entertaining area. If this wasn't enough, the bulwarks (sides of the hull towards the rear) can be opened with an electric mechanism to considerably extend the surface area of the cockpit by way of the two terraces jutting out over the water.
Invictus TT460 – $1.1m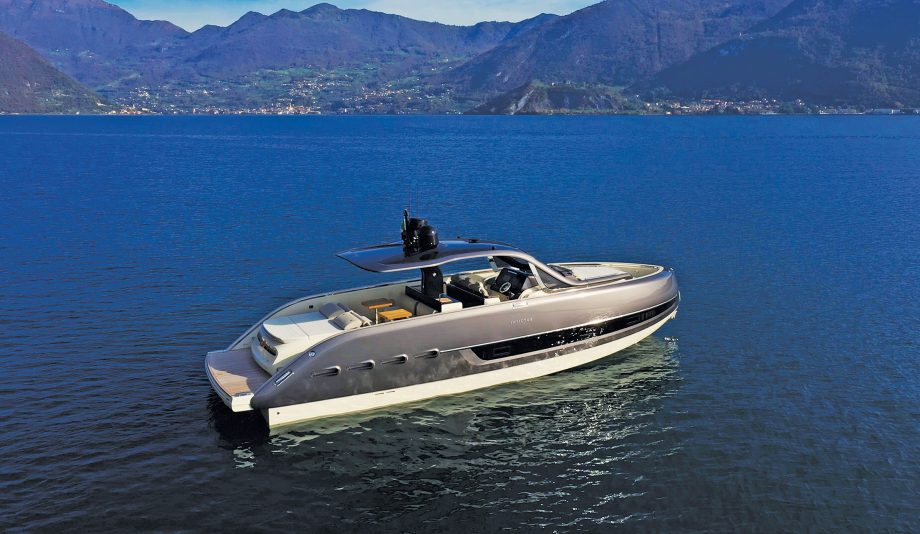 Invictus' TT460 is striking on a number of levels, but it's the wave-like T-top connected to the windscreen that perfectly protects those in the helm chairs that earned our attention. Made for long sunny days at anchor, The TT460 invites those aboard to exploit the ample deck and dining space on the main deck, and the builder's trademark gentle reverse sheer bow and beautifully soft lines never get tiresome to look at.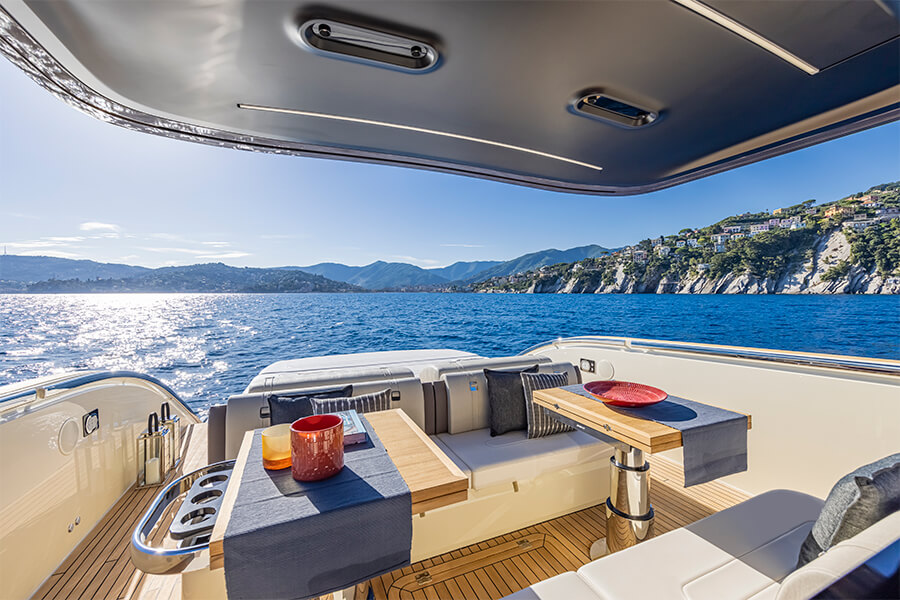 There's an option to have an open-plan arrangement down below or configure the cabin space with two separate berths – a compelling offering on a boat of this style. A pair of 480 horsepower IPS650s are getting the job done under the waterline, propelling the vessel to a top speed of 35 knots.
Solaris Power 44 – $876k
Solaris's Power 48 Open was awarded European Powerboat of the Year in 2020, so the inevitable arrival of its smaller sibling was welcome news to fans of the brand – never before has a 44-footer offered so much bang for buck. Some would say the Power 44's unmistakable design features lines that are more akin to a supercar than common naval architecture often seen on the water.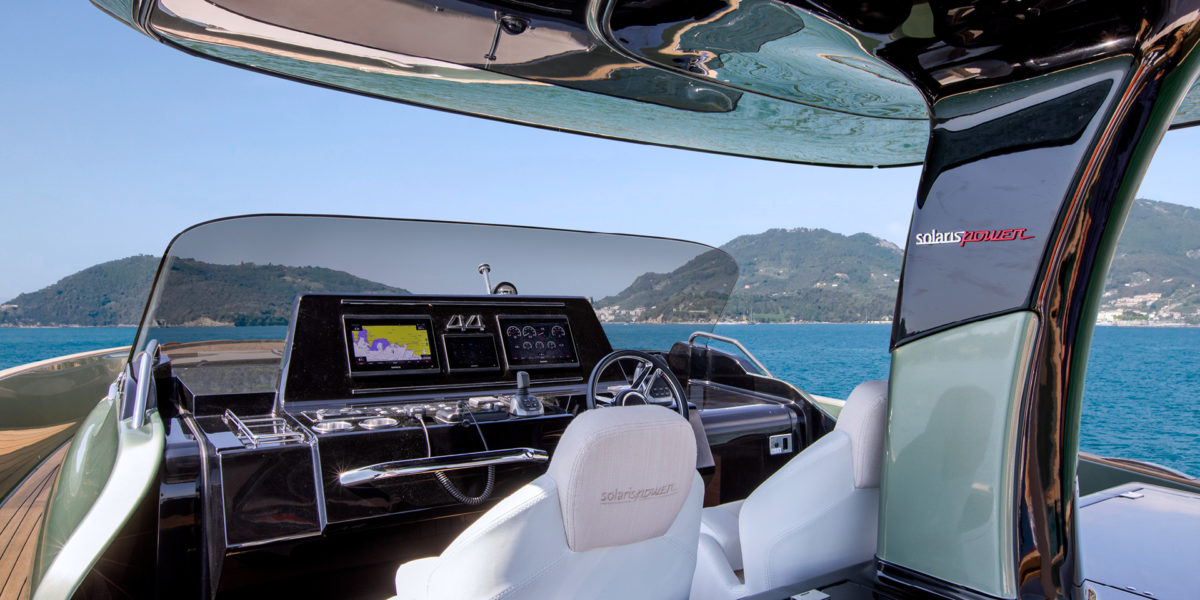 It might look like the goods, but its expert engineering emphasizes supreme navigation and seaworthiness. In particular, low noise, power consumption, and emissions, for one, but the starry bow, in particular, ensures the boat and its occupants remain dry no matter the conditions.
De Antonio D50 Open – $707,000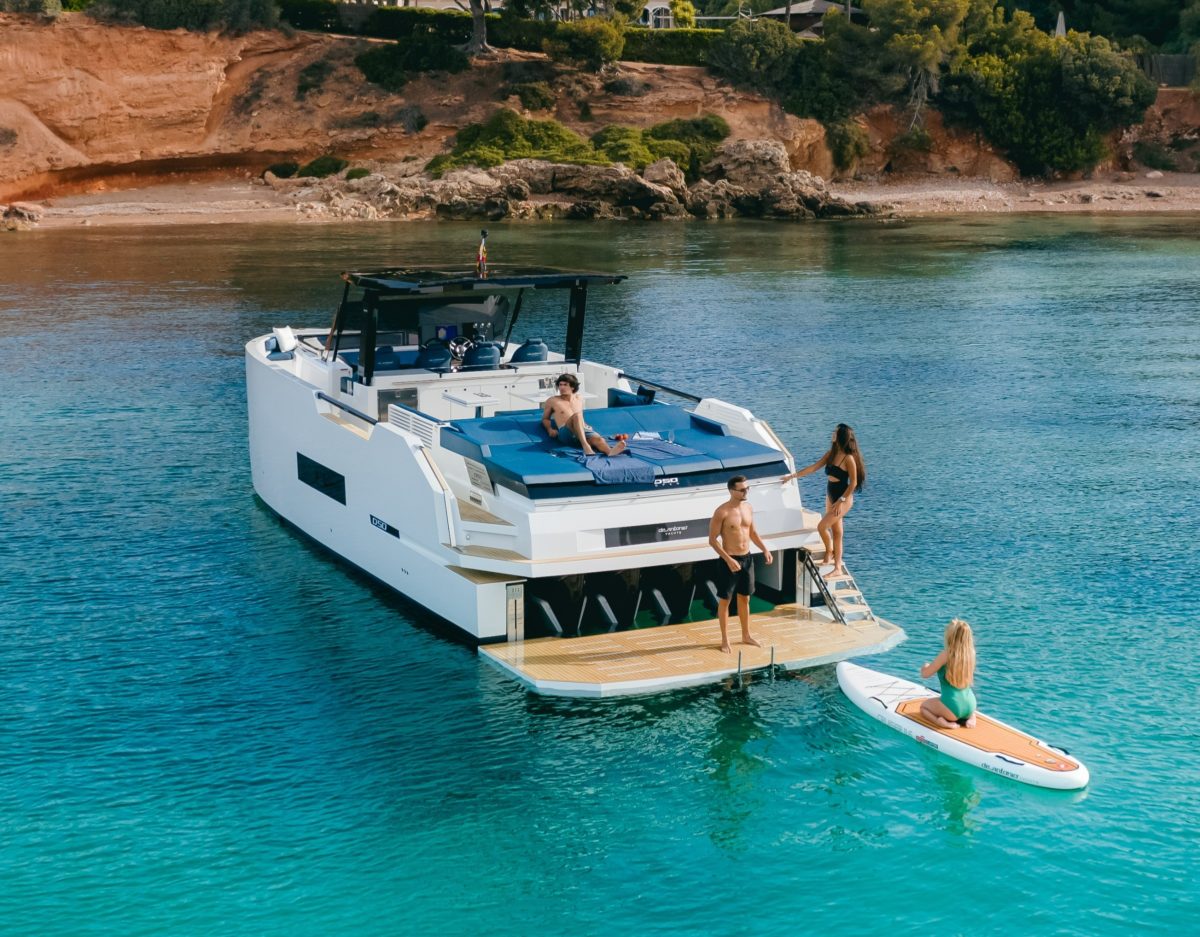 The D50 Open from De Antonio has your attention, and rightly so. This advanced island hopper not only looks fantastic but will get you to your swimming spot of choice in record time thanks to its maximum power output of 1800 horsepower and a top speed of 50 knots.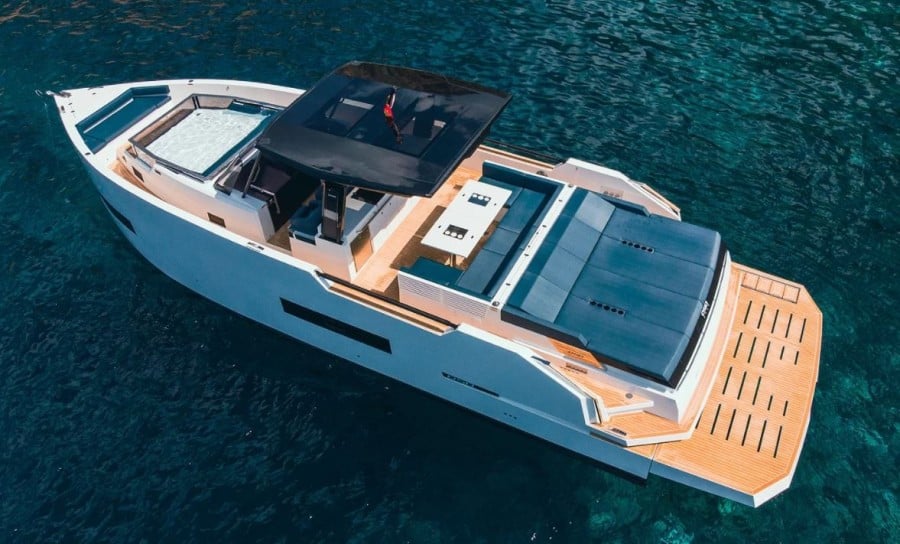 It can be ordered with 2 or 3 cabins, and likewise, you can opt for either two or three bathrooms. The two standouts of the D50 Open are the hydraulic swim platform at the rear and optional 2.5-metre saltwater Jacuzzi at the bow – both of which will be the envy of any yachtsman with a soft spot for entertaining.
Pirelli 35 – $620,000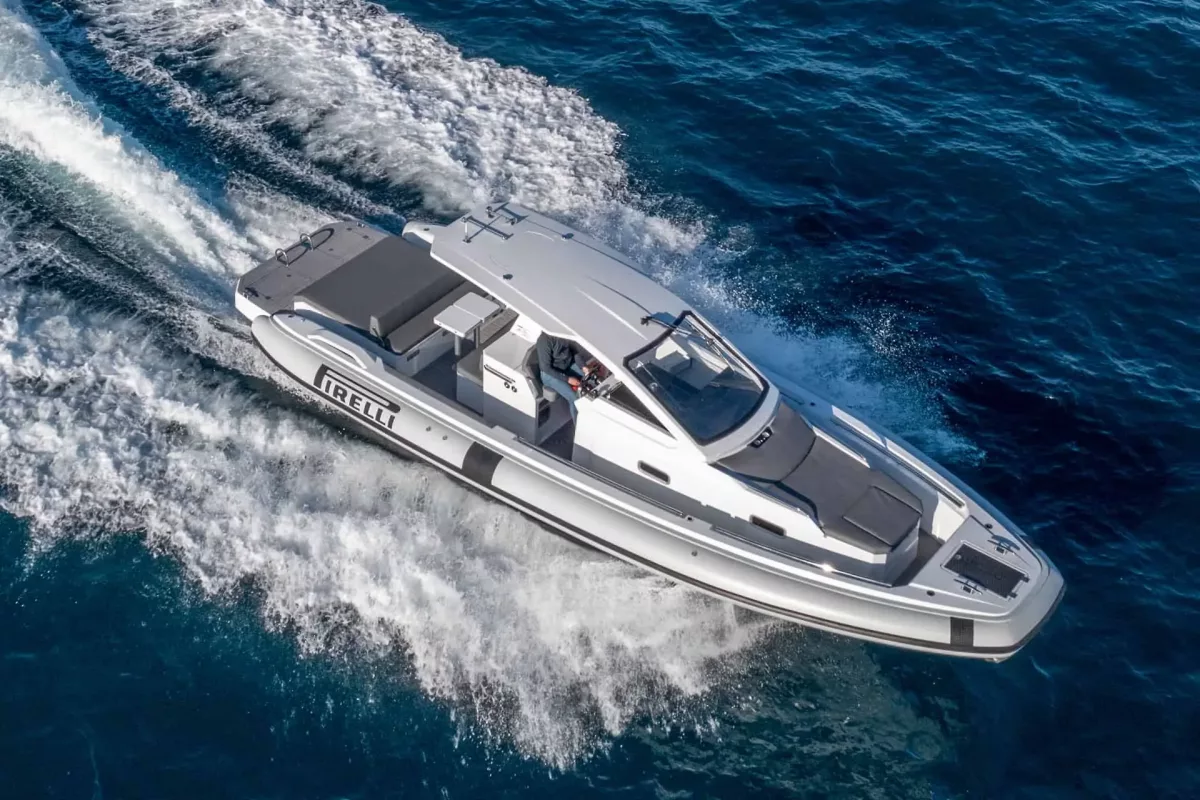 Designed by the Swedish studio Mannerfelt and built by Tecnorib, the Pirelli 35 is a walkaround speed demon with a double-step hull and gritty lines. It's available both in outboard and sterndrive variations for those looking for a safe, yet exciting and adrenalin-filled scoot around the Med.
---
---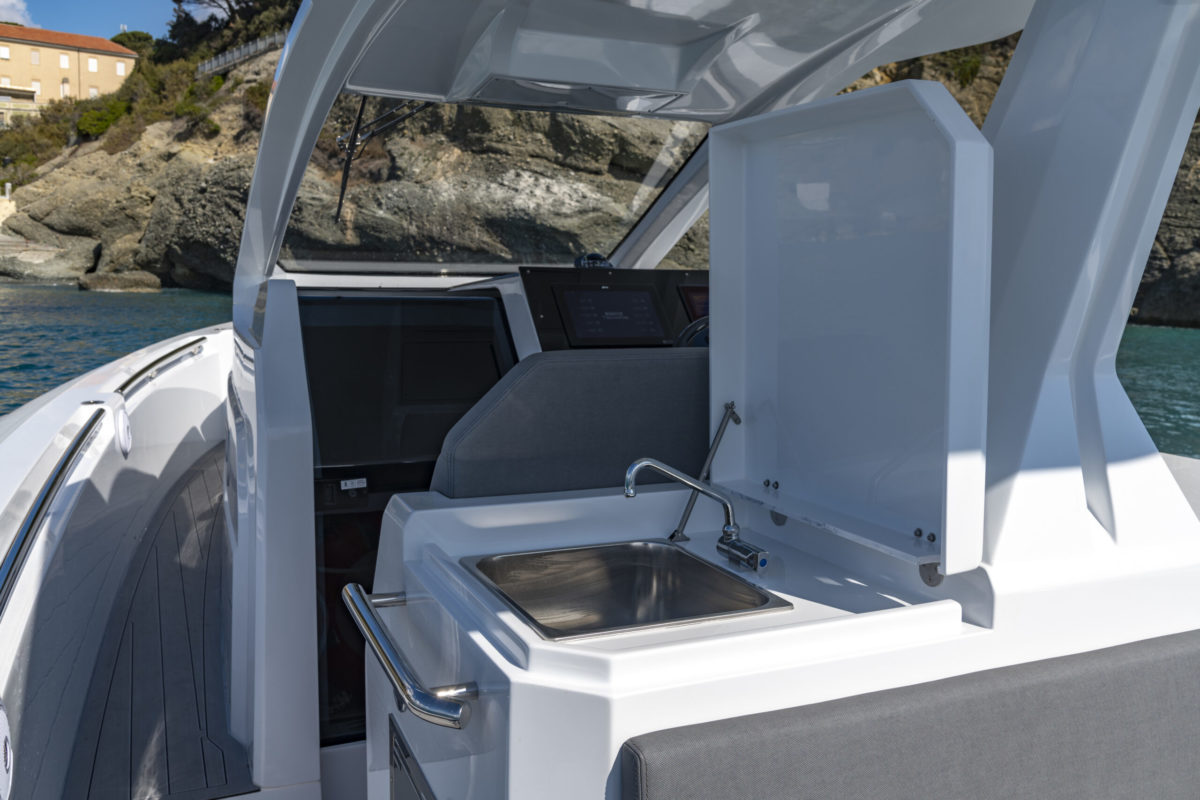 A well-sized bow sundeck and a generous stern sunbathing platform with an adjustable backrest maximise the real estate on offer, while other onboard amenities include a double cabin, three-section entertaining table, space for a BBQ, drawer fridges, and a sink. Its modern, sporty character and great attention to detail make this a day boat that needs to be considered, as are the wide-ranging customisation options on offer.
X-Power 33 – $441,000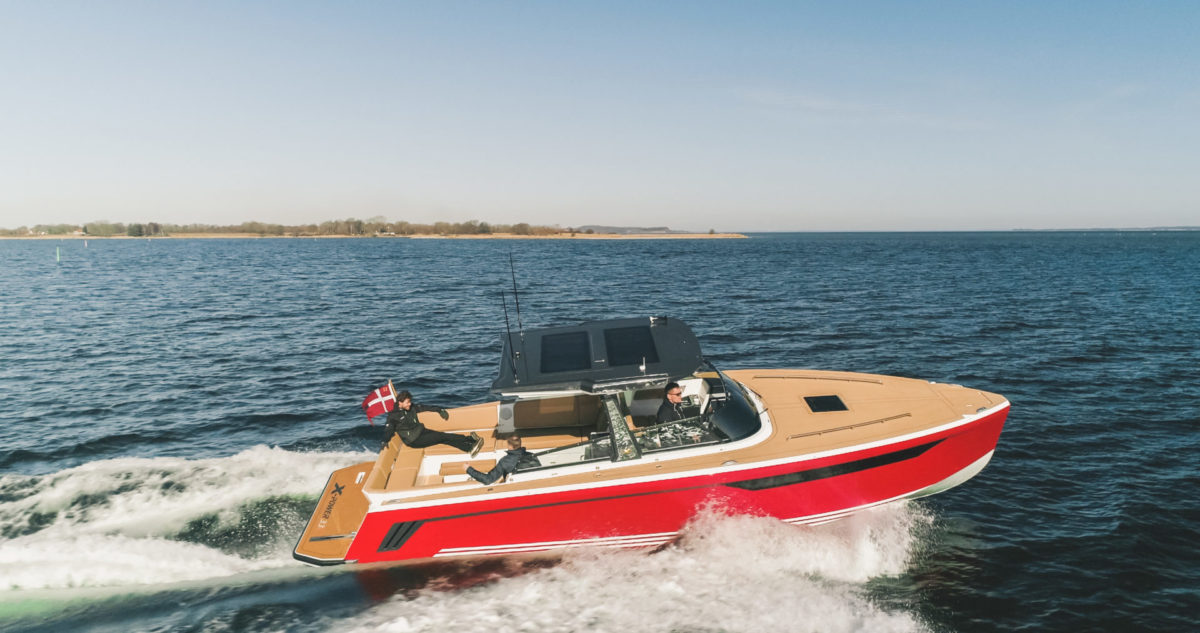 Last but not least, the year 2021 marked a turning point for the Danish manufacturer, X-Yachts, with the launch of its first motorboat, the X-Power 33 C. This 10.2m day boat is infinitely more spacious than might be first thought. There are 3 pilot seats and 8 cockpit sofa seats, with a pantry, burner stove, and two 30-litre drawer fridges behind the wheelhouse for easy-access entertaining up top.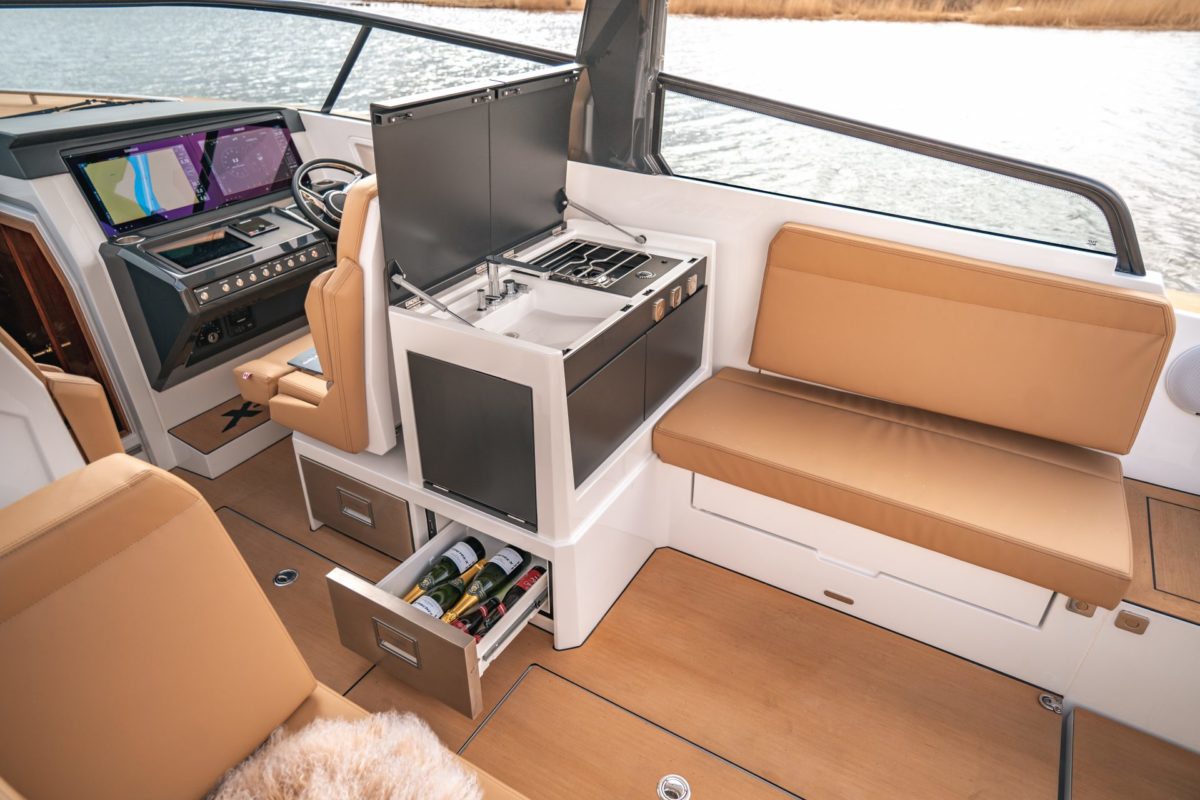 Below deck, you'll find a toilet with shower facilities, as well as a spacious sleeping cabin for two people. Scandinavian markets might opt to ditch the optional carbon hard-top for maximum sun, but in Australia, you'll be pleased to know this can also be completed with an integral hood to close out the area entirely from the scorching summer sun if desired. And despite being the most affordable option on this list, it still has an admirable 370 HP Yanmar inboard engine and bow thruster to boot.
---
Best Boats Under $5 Million – Frequently Asked Questions
What is the most luxury boat under $5 million?
The most luxurious boat under $5 million is the Bluegame BG72 designed by Architect Luca Santella.
What is the safest boat?
All the boats we have listed in this round-up are incredibly safe from the Bluegame BG72 to the X Power 33.
Are bigger boats safer?
Yes, bigger boats are generally safer because they have enclosed spaces and a wider beam, meaning better stability on the seas.